Severe weather flips mobile home in Monroe County
JULIETTE, Georgia (41NBC/WMGT) – Severe weather ripped through Monroe County Friday, taking down trees, power lines, and even a mobile home.
According to the Monroe County Sheriff's Office, a mobile home on Dames Ferry Road was turned onto its side.
When officers arrived, they found a woman trapped inside. Crews worked through debris and pulled the woman to safety. Officers did not find anyone else on the property, and the woman walked away without any injuries.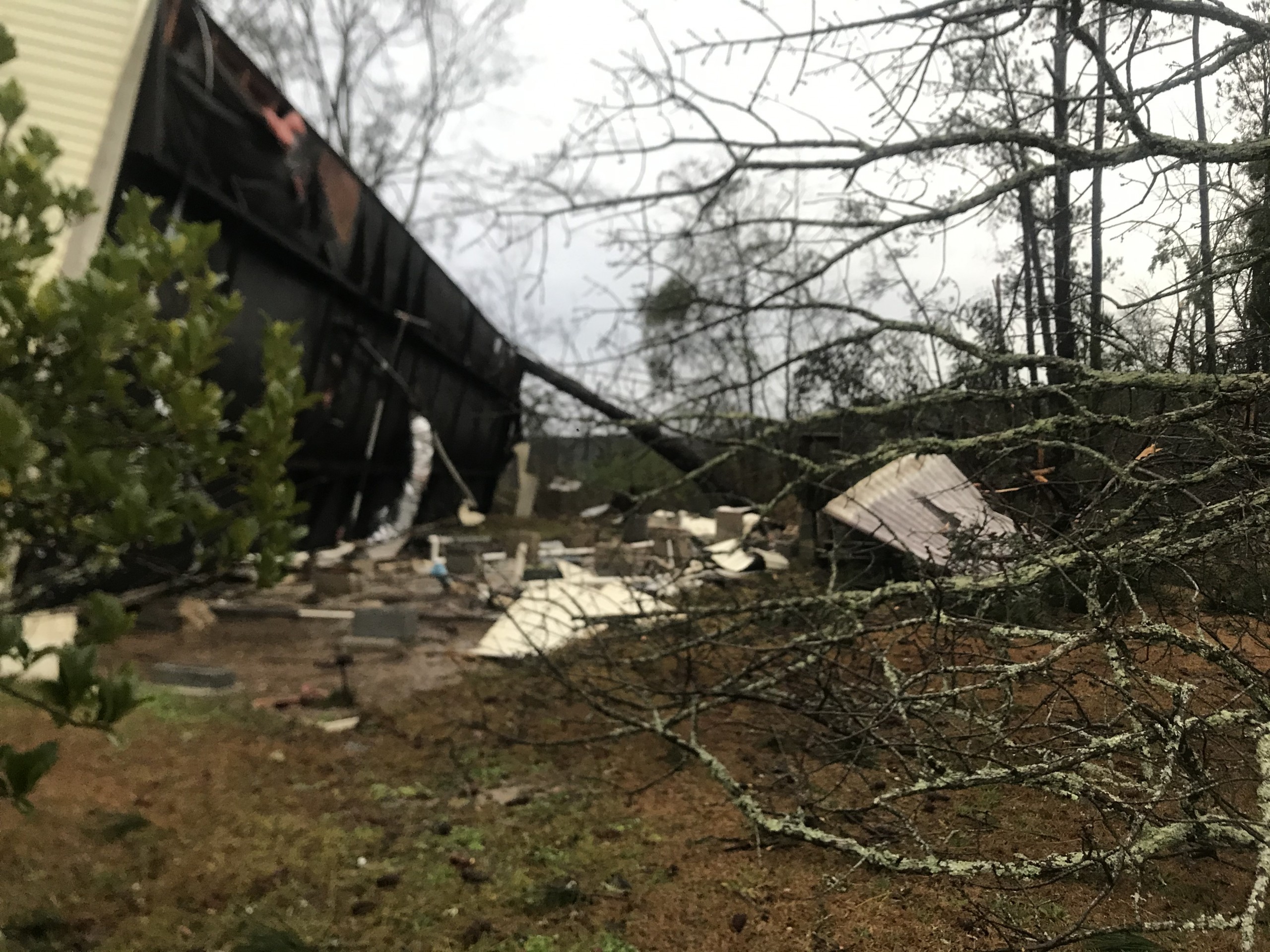 Neighbor Paul Check lives at the top of a hill on the same road and says the storm barely missed his home.
"It just passed over us," Check said. "We had some debris but nothing like this. This is just terrible."
Check encouraged other neighbors and those in Monroe County to help this family if they can.
Cleanup crews continue to work on clearing debris and trees out of the roadways. County officials also drove around trying to find other significant damage and encourage residents to report fallen trees or any other damage to the Monroe County Sheriff's Office.