Senator Johnny Isakson dead at 76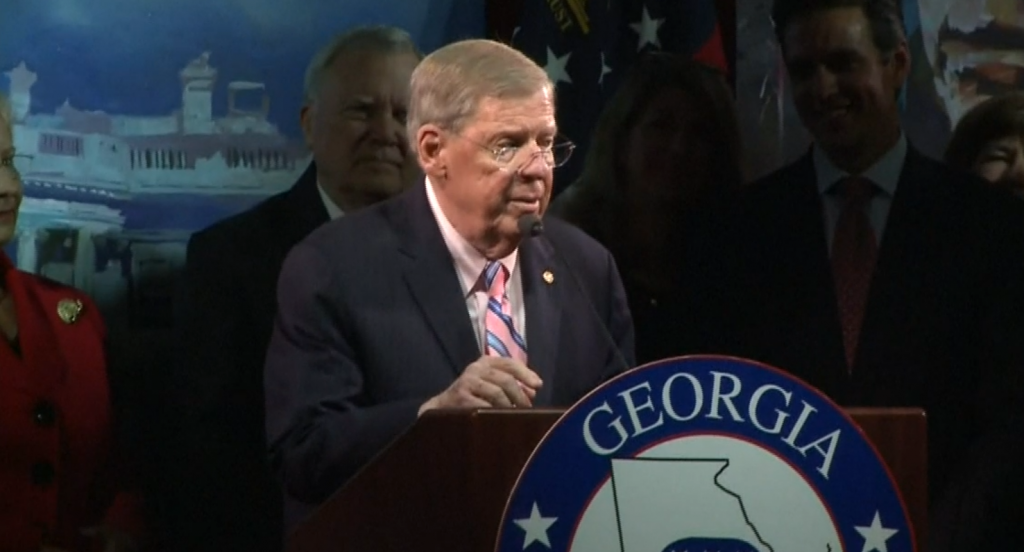 Former Senator Johnny Isakson has passed away at the age of 76.
According to his son, the Georgia politician died quietly in his home in Atlanta early Sunday morning.
Isakson served the state in the U.S. Senate for nearly 15 years.
Governor Brian Kemp released a statement saying that "Georgia has lost a giant" and "One of its greatest statesmen".
The former Senator suffered from Parkinson's Disease, but the cause of death has not yet been determined.