Senate considers bill protecting same-sex marriage objectors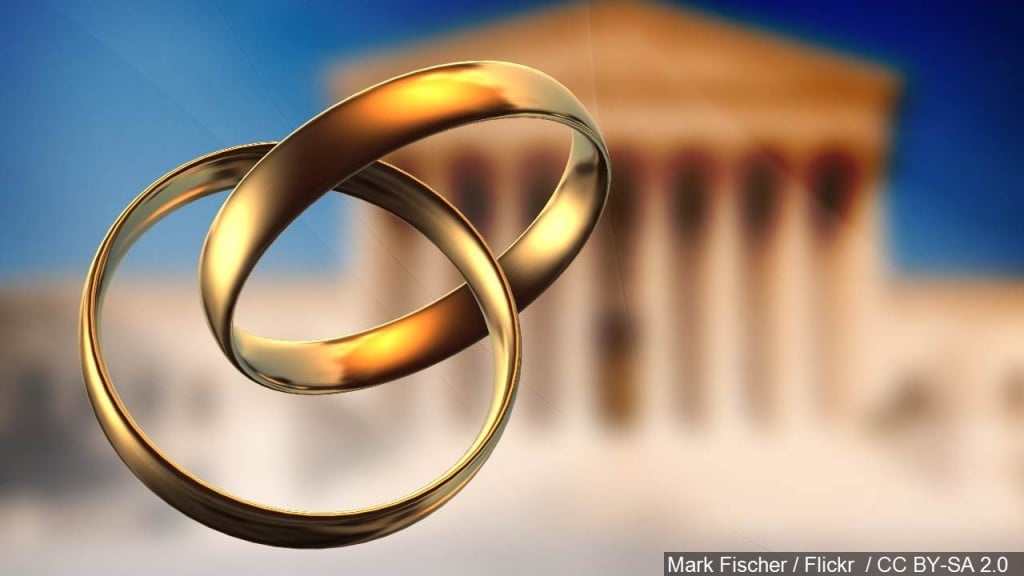 ATLANTA (AP) – A powerful Senate committee discussed but took no action on a contentious bill allowing religious adoption agencies, schools, government workers and others to refuse same-sex couples without penalty.
The Senate Rules committee held a 15-minute hearing Monday on the proposal from state Sen. Greg Kirk, a Republican from Americus. The committee decides which bills receive a full Senate vote.
Kirk says the bill would not allow public employees to avoid job tasks, including clerks issuing marriage licenses.
Senate Minority Leader Steve Henson questioned the bill's impact on the state's economy and warned it could be considered discriminatory.
Cathy Woolard, a lobbyist for the gay rights group Georgia Equality, says the bill could be unconstitutional because it only protects one viewpoint that marriage is between a man and a woman.
(Copyright 2016 The Associated Press. All rights reserved. This material may not be published, broadcast, rewritten or redistributed.)