Robins Air Force Base hiring software, computer and electrical engineers
Job fairs offer best way to connect with recruiters, resumes and transcripts required for application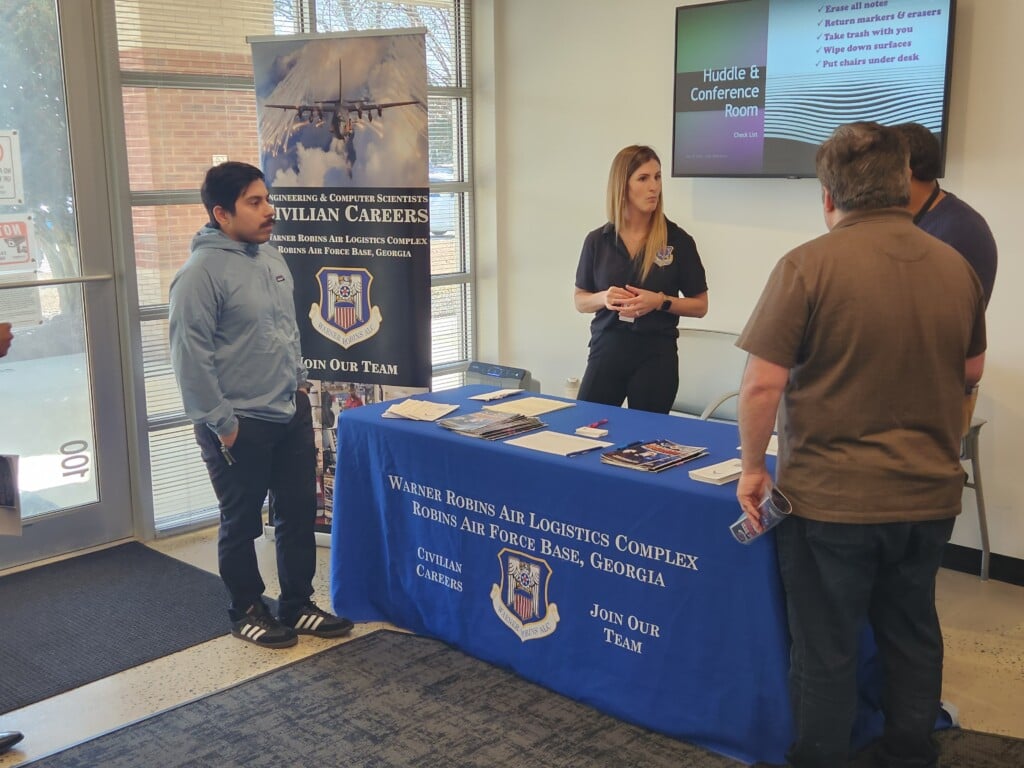 WARNER ROBINS, Georgia (41NBC/WMGT) – Robins Air Force Base is currently seeking to hire software, computer, and electrical engineers, as well as computer scientists.
Engineer and recruiter for the base, Sarah Martin, says job fairs are the best way to connect with recruiters.
"Our recruiting team does a lot of recruiting at different colleges and of course at these career fairs, so the best way definitely is speak to someone directly," she said at a job fair Thursday.
She says the base always wants to see resumes and transcripts to ensure applicants have graduated from an accredited university.
If you are interested in applying for a job at Robins Air Force Base, head to www.robins.af.mil for more information on how to contact a recruiter or attend one of the base's job fairs.