RISE Rally to Reach Out to Youth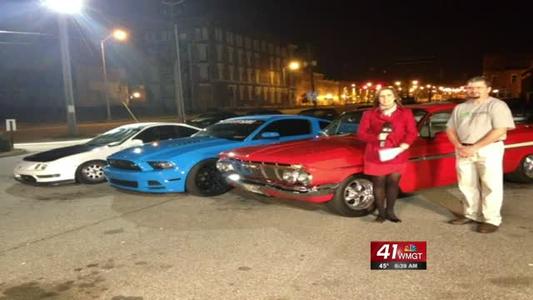 MACON, Georgia (41NBC/WMGT) – A Warner Robins ministry is hosting a youth rally event this weekend to share the gospel of Christ with the youth of Middle Georgia. Beth Bryan and Darrell Coleman from Elevate stopped by Daybreak to talk more about the RISE Youth event.
Bryan said the event is to encourage youth to run for the race of God. She adds it will be a fun-filled day packed with activities catered to younger generations. Byran said there will be a Run for Life, where participants bring old cell phones or monetary donations for CellPhones4Life. There will also be the Romans Road Car Show with categories including ugliest and dirtiest cars, antique, monster, and new/sports cars.
Bryan said the main event will feature guest speaker Marc Pritchett of RUSH. There will also be a concert featuring the Change a Life Tour with Audio Adrenaline, Kutless, and Finding Favour.
Coleman added it is important to reach out to the youth through events like this.
RISE is Saturday, March 22 at the Middle Georgia Raceway in Byron. Registration starts at 1 p.m. Tickets are $20 and there is an addition $10 registration fee for the car show.
For more information, visit www.elevatewr.org/rise.