Restaurant Report Card: Metropolis in Warner Robins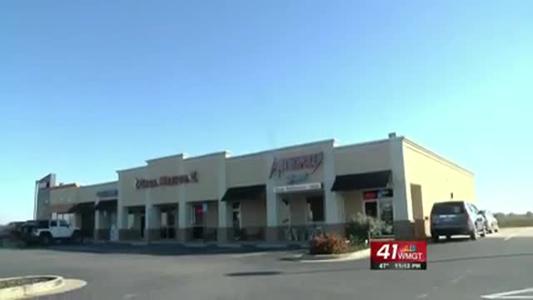 WARNER ROBINS, Georgia (41NBC/WMGT) – The spices are getting stirred up this week, and it might be a change from what you're used to.
"The spices and a lot of the dishes that you're going to get are different," said server Sean Thomas.
Different might scare you, but don't be alarmed.
"Even for the people who never eat Indian, come!" said customer Wayne Mac Donald.
Rise 'N Shine Restaurant at 788 Highway 96 in Bonaire scored a 79. Not failing, but it could use some work.
Employees left raw eggs, waffle batter and raw hashbrowns out on the counter and not at the proper temperature to be cooked, an employee had a drink that didn't have a secure lid, and employees had their personal items near some of the food.
You can find other scores this week here.
No questions asked, Metropolis Grill at 866 Highway 96 in Warner Robins could give you something you've never had before.
"The rumors are the food smell, kinda draws you in when you get close, you start smelling the Indian food it makes you curious."
You can be curious for a different kind of taste.
"The spice palette in Indian food is different than most European, American kinds of stuff," said Mac Donald. "It's very, very good."
The health inspection was very, very good as well–something server Sean Thomas takes pride in.
"It's one of the most important things to us," said Thomas. "To at least, so customers can see that we're going, doing that extra mile to make sure that we are clean and sanitized and everything so that they feel comfortable eating and they don't have to worry about getting dirty silverware, dirty plates or anything dirty at all."
Which makes sure Metropolis is making the grade this week.