More rain and potential tropical trouble in Middle Georgia
Good Evening!
Tropical moisture continues to be pulled into Middle Georgia by a low pressure system to our south. This will continue through much of the rest of the week. Because of the source region, any storms that pop up over the next few days could contain heavy rain and frequent lightning.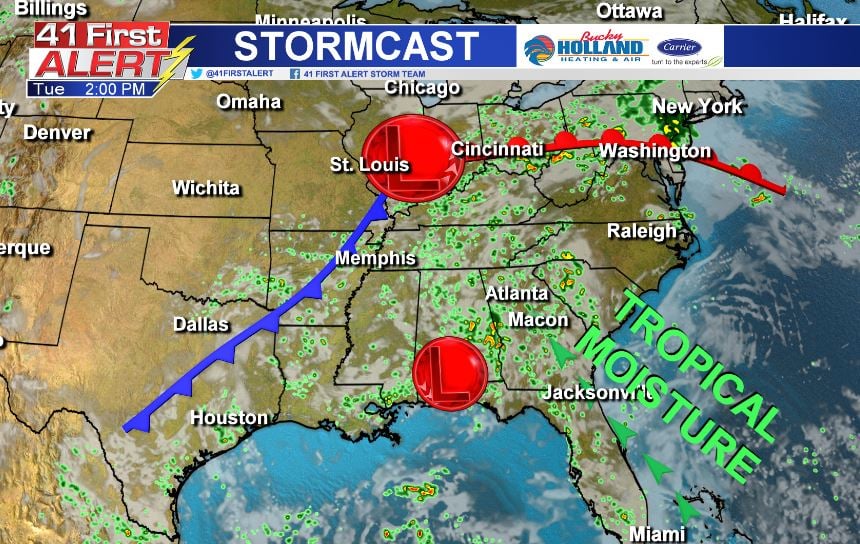 The low will move further north by Wednesday and continue to bring heavy rain and storms to the area with temperatures staying mainly in the mid and lower 80's.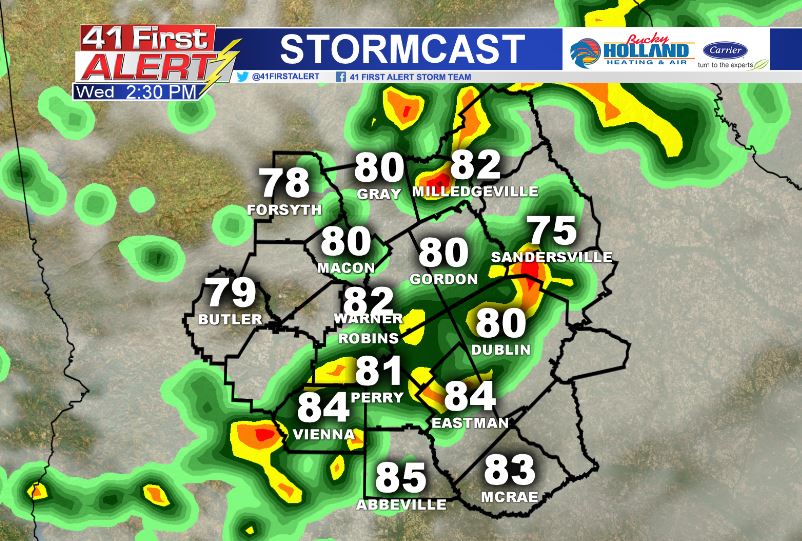 Pop up storms remain the story through the rest of the week, but by Memorial Day Weekend, attention turns to a potential tropical system.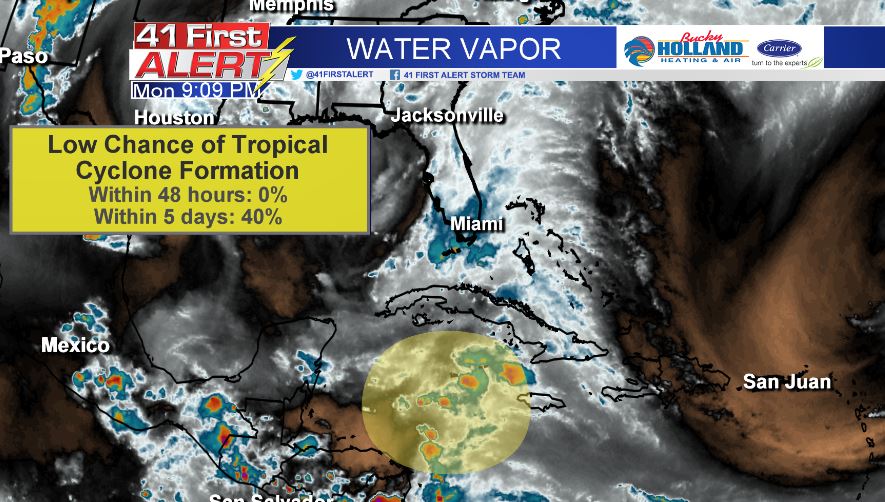 In the Monday evening update from the National Hurricane Center, the probability of tropical cyclone formation was raised from 20% to 40% over the next 5 days.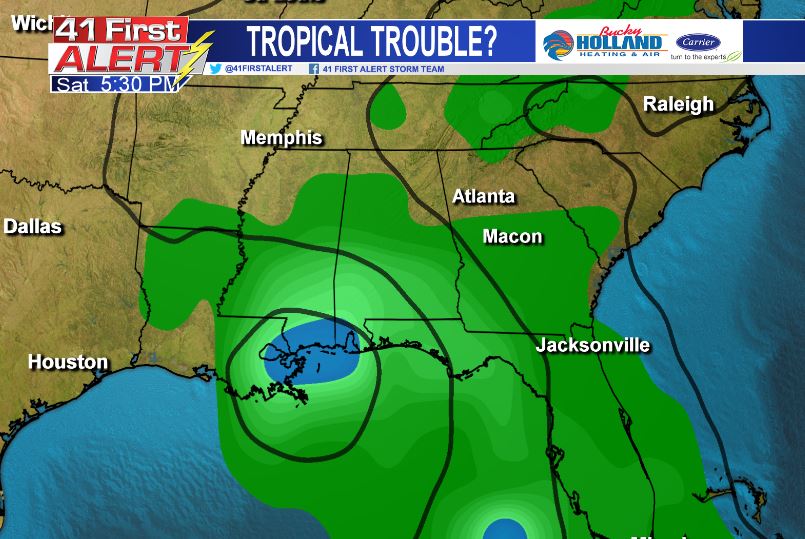 What this means for us here in Middle Georgia, is likely that we will be dealing with heavy rain…all weekend. The graphic above shows the output from the European weather model. This solution would bring the system through the Gulf of Mexico and making landfall near the Louisiana, Alabama, and Mississippi coasts.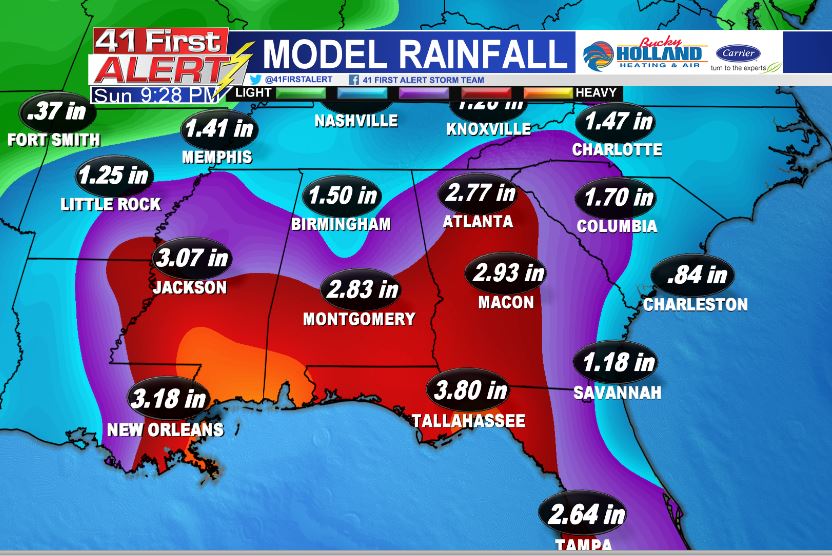 Heavy rainfall could impact holiday weekend plans for many along the gulf coast and across the southeast.
We will keep a close eye on this forecast as we get closer to the weekend, but just be aware that it could get pretty rainy!
Chief Meteorologist Cecilia Reeves