Preparing for Thanksgiving: Holiday Travel Forecast
MACON, Georgia (41NBC/WMGT) – Thanksgiving is right around the corner! Today, people across the country will be travelling to their destination for the big holiday. The weather will play a big part in the timing of arrivals.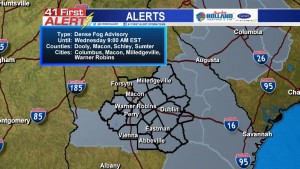 Specifically in Middle Georgia this morning, dense fog will create a travel headache. A Dense Fog Advisory is in effect for all of Middle Georgia (except Monroe County), until 9 a.m. Visibility may be reduced to one quarter mile or less, which will likely increase traffic through the early morning hours. Drive cautiously, leave extra space between vehicles and use your low beam headlights as you commute to your next location.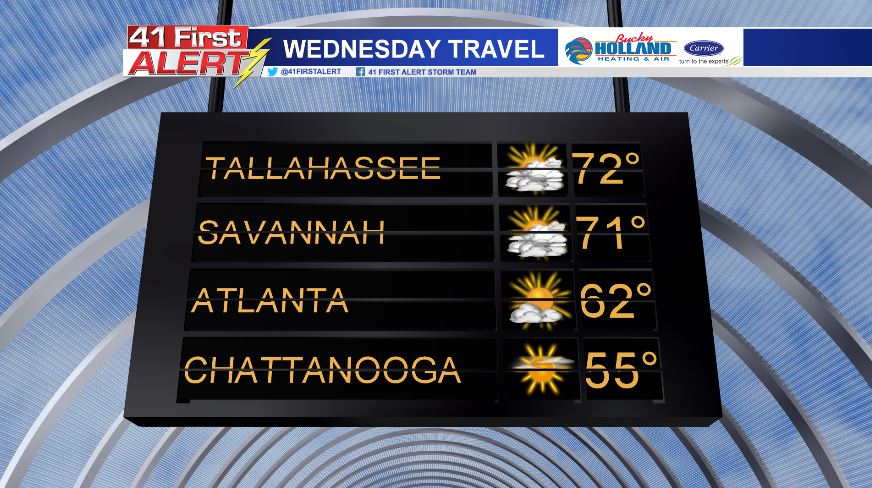 Majority of the nation will experience "good" travelling conditions where no delays are expected, though some regions of the United States are prone to more travelling delays today. A ridge of high pressure is setting up across the mid-west and will be shifting east. The southeast will see more sunshine this afternoon. A low pressure system will stay over the Gulf of Mexico as a cold front moves into Florida firing up isolated showers.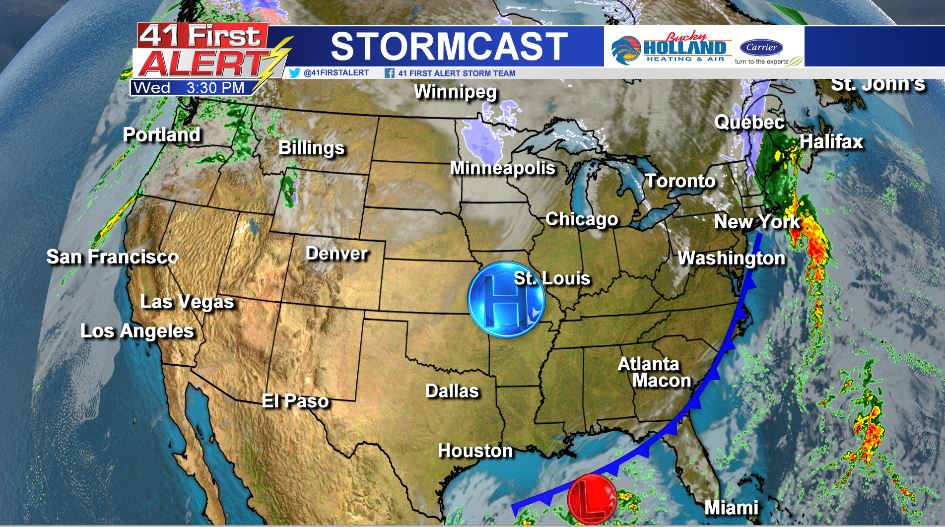 That same front is moving east through New England this morning, bringing rain and wintry precipitation – expect flight delays or a slow commute if travelling by car. Once the front clears out, drier air moves in and more sunshine sets up in the northeast this afternoon. The upper northwest will see scattered showers throughout the day. Meanwhile the rest of the Pacific coast will stay dry and sunny.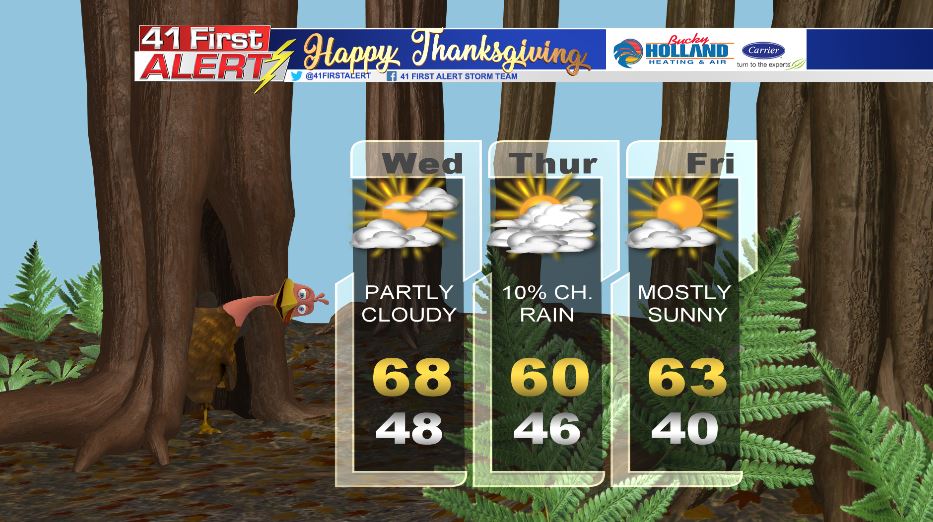 If you're staying in Middle Georgia for Thanksgiving, cooler air will be moving south and temperatures will top out close to 60 by the afternoon. A pop-up shower or two is possible, though most of the area will stay dry. Waking up for the early bird specials on Black Friday, temperatures will start off in the low 40's and climb to the low 60's with more sunshine later in the day.
Catch all your local headlines and the latest forecast on 41NBC News at Daybreak from 5-7 a.m. before the Macy's Thanksgiving Day Parade begins! Have a happy and safe Thanksgiving!