Old Bibb Mill demolished, opens opportunities in East Macon
This is demolition number 536 in Macon's ongoing blight fight.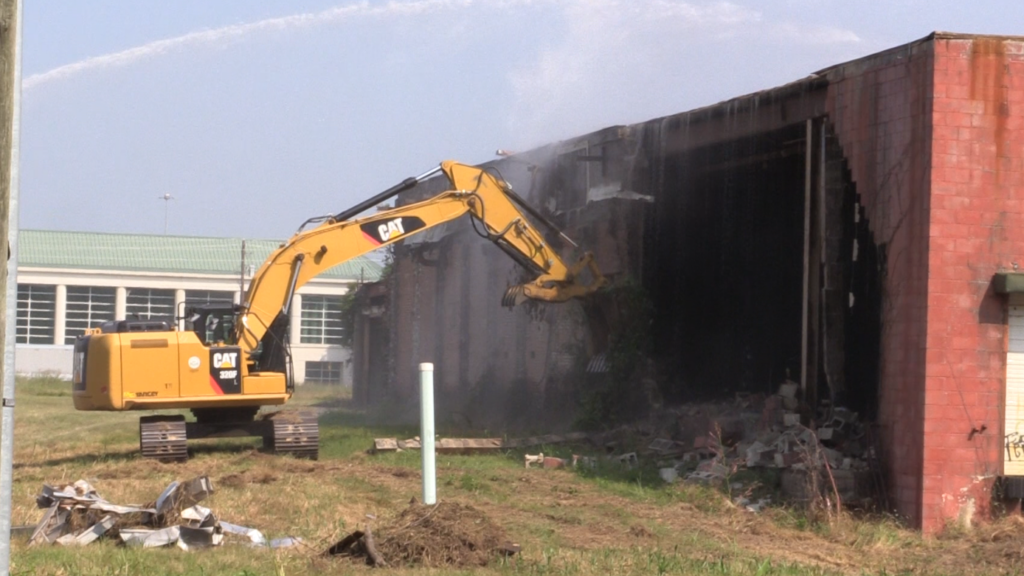 MACON, Georgia (41NBC/WMGT) – The Old Bibb Mill was demolished Thursday, opening doors for economic opportunity in east Macon. The mill represents demolition number 536 in the ongoing blight fight, as Macon-Bibb Mayor Lester Miller hopes this will revitalize the area.
The land the old mill was on is right across from the Macon Coliseum. Mayor Miller thinks the demolition will have a major economic impact on the city.
"It's certainly gonna be a catalyst for all of East Macon," says Mayor Miller. "I think we'll start to see more retail, some restaurants, some new housing in this area and something that will allow this community to grow."
According to Macon-Bibb County, it purchased 21 acres in the area in order to attract $350 million in private investment. By owning the property, Macon-Bibb County says it has control over what's built at the location.
Commissioner Elaine Lucas hopes the land is a perfect place to build restaurants, housing and hotels.
"With Macon-Bibb purchasing all of this property and having it available for developers, that just opens up new hope and new possibilities and opportunities not just for we mature folks, but also for our children."