It's not the heat…it's the humidity, and all of the rain
Good Evening!
Hope everyone had a great weekend and start to the work week! The forecast gets pretty messy through the rest of the week, so I hope you enjoyed the sun and 90's while they were here.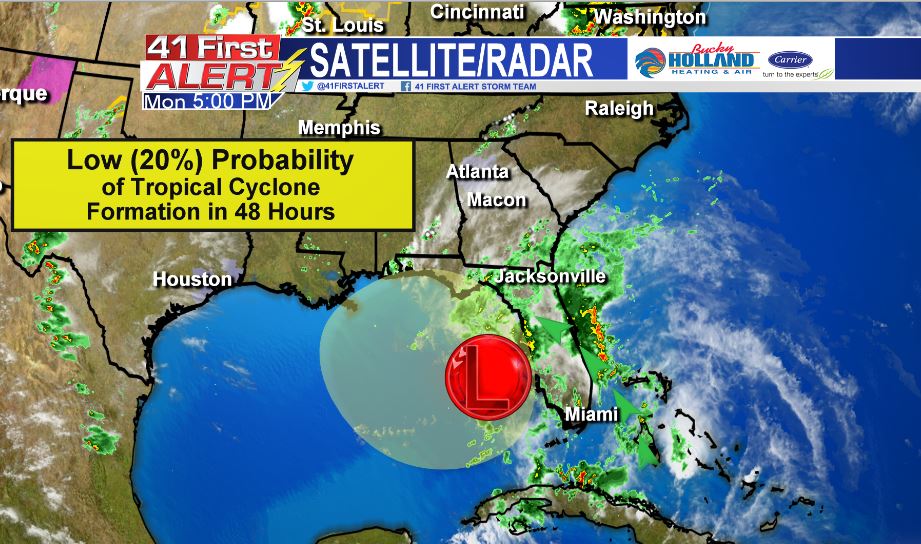 Despite Hurricane season being a few weeks away, we are dealing with some tropical moisture moving into Middle Georgia(aka it is going to get humid!), and bringing with it a tropically influenced storm system.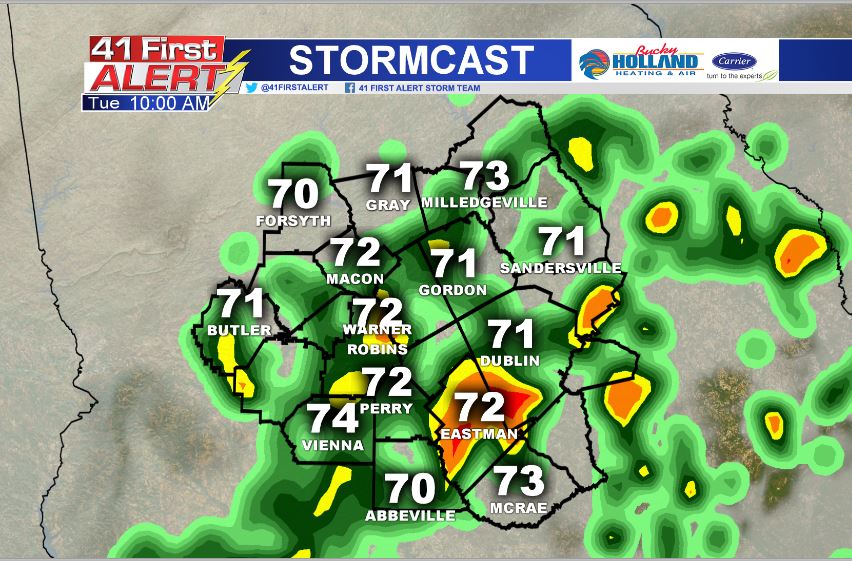 Middle Georgia begins to see the full influence of this system as early as tomorrow morning when heavy rain is expected to move into the area in bands that are coming off of the main low to our south.


While we are not anticipating much in the way of severe weather, a thunderstorm can't be ruled out through the next 7 days. Because of the tropical nature (still not expected to become a tropical cyclone) it is possible we could see the set up for a few spin up tornadoes through the week. We will keep a very close eye on this and keep you updated.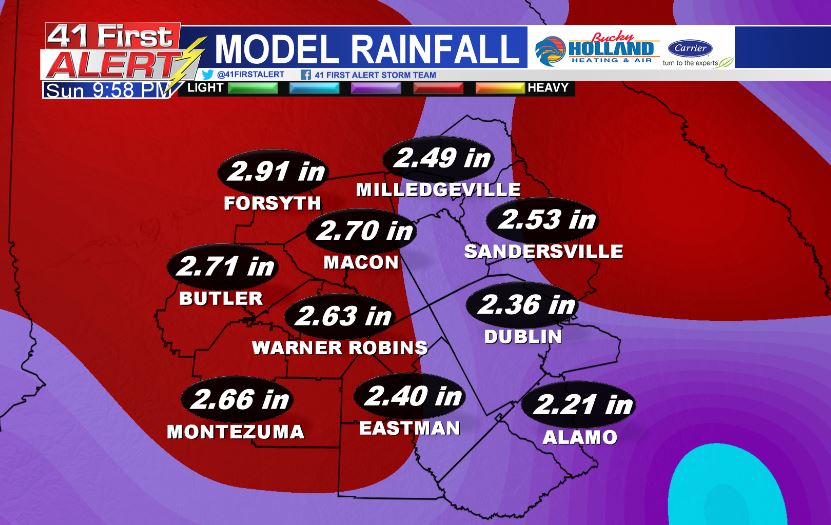 The main threat this week continues to be the possibility of some localized flooding in areas that see very heavy rain, especially because many of us were so dry over the past week. Many areas across the southeast could see anywhere from 3-4″ of rain over the next 7 days and Middle Georgia is no exception.
(Obligatory Meteorologist Statement:) Be sure to grab the umbrella as you head out the door!
Have a great night!
Chief Meteorologist Cecilia Reeves