Northeast High School Alum named Bibb County Teacher of the Year
MACON, Georgia (41NBC/WMGT) – Jarred Moore says he wakes up everyday excited knowing that he has the opportunity to pour his knowledge into the lives of so many students.
"I'm motivated to be a champion for children everyday, so my passion, my drive, led me to this point," says Moore.
During Wednesday's convocation for teachers and faculty, Moore was named the Bibb County School District's 2019 Teacher of the Year by Superintendent Dr. Curtis Jones, Jr.
"I'm elated and motivated to represent Bibb County well," says Moore.
He teaches 9th grade gifted & honors English, 11th grade American Literature and Composition, and Advanced Placement Language and Composition at Northeast High School.
It's the same high school Moore attended. He graduated in 2008. Moore also walked the halls of Walter P. Jones Elementary School, and Appling Middle School.
"The district means so much to me, because I'm a product of Bibb County Schools," says Moore.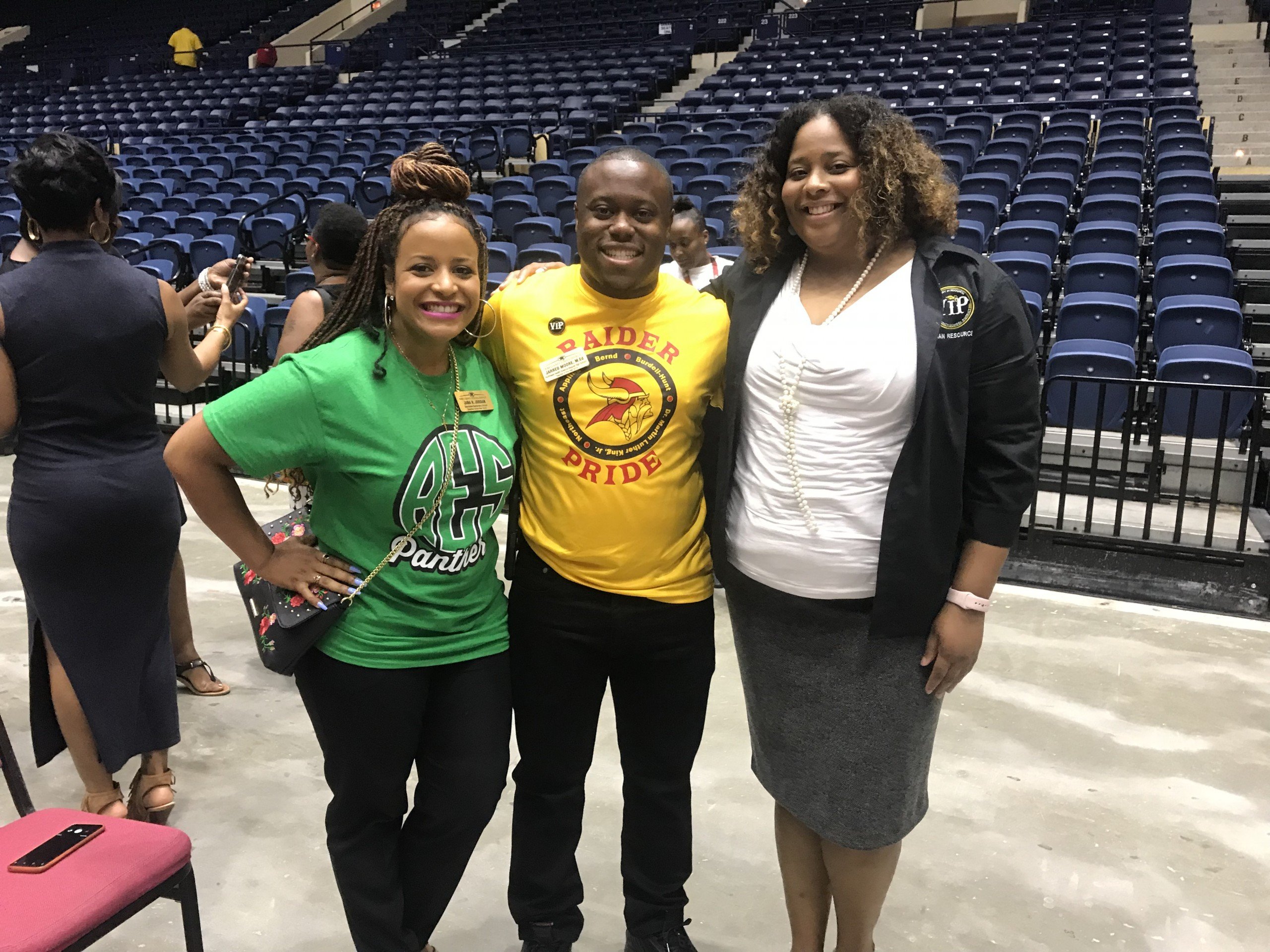 Moore has been teaching for the last 5 years. He started his career at Central High School.
"Those students still keep in touch with me, and I am still able to keep up with what they are doing in their lives," says Moore.
He says teaching is about transforming the lives of students.
"I'm always trying different things. I like to think outside of the box. Each period is different, each group of students is different, so I'm always thinking of innovative ways to transform my classroom and reach my students," says Moore.
He will be honored at MidSouth Federal Credit Union's banquet that's set to take place at the end of August.