Nine arrested in prostitution bust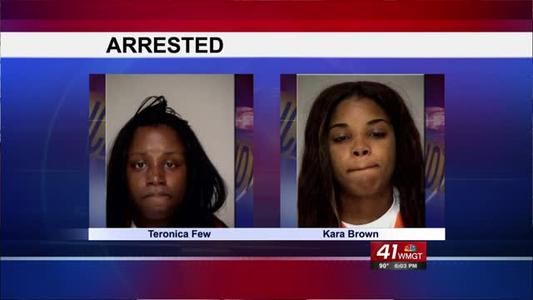 MACON, Georgia (41NBC/WMGT) – The Bibb Sheriff's Office Special Investigators Unit partnered with the Columbia County Sheriff's Department, Georgia Bureau of Investigations and the Federal Bureau of Investigations last week on a prostitution operation.
The investigation led to nine arrests on pimping and prostitution charges.
20-year-old Teronika Few, 24-year-old Kara Brown, 19-year-old Ronika Norwood, and 20-year-old Lakesha White were arrested on prostitution charges.
28-year-old Muhamad Vasser and 20-year-old Raymond Chapman were arrested and charged with pimping.
22-year-old Jasmine Sallette and 28-year-old Talitha Jackson were arrested on unrelated charges.