New lofts to incorporate historic Capricorn Studios in Macon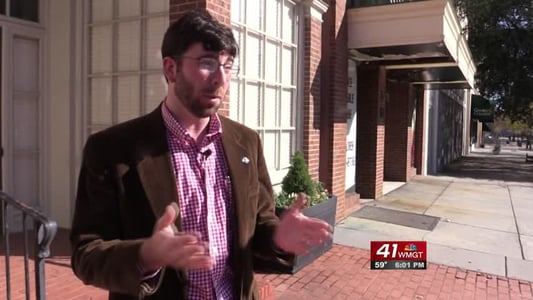 MACON, Georgia (41NBC/WMGT) – Developers are getting ready to build the largest mixed-used property in downtown Macon.
On one of Macon's busiest roads, a city block sits unoccupied — but not for long.
"The largest project we've had downtown has been the Dannenberg Lofts which was 64 units. The Capricorn Lofts are more than double that size of development," Josh Rogers, president and CEO of NewTown Macon, said.
He says plans are in place for a mixed-used, 128 unit loft spaces on Martin Luther King Jr. Blvd.
"For it to be located in downtown, is really just an endorsement to all the partnerships that have gotten downtown back on track and helping to revitalize downtown," Rogers said.
The plan is to renovate the old Capricorn Studios building and pretty much rebuild the entire block on MLK Jr Boulevard between Poplar and Plum Streets. Representatives say it'll be the largest downtown development in Macon.
"Mixed-used properties downtown is how downtown was originally developed. You had retail or offices on the ground floor and people living above, so it's just the next evolution of staying true to that tradition."
It wasn't uncommon for developers to renovate old, historical buildings and keep the exterior.
This time, Mercer University is planning on using the Capricorn Records studio for it's original purpose — music — and incorporating it in their designs.
"The market conditions just weren't right for that property to be redeveloped, but it was too important culturally and economically to just leave it to chance," Rogers said.
Private donors along with Mercer are helping bring the property back to life.
Rogers says the move is new to Macon, and the possibilities are endless.
"It's a truly seminal pivot moment between historic redevelopment being the only way that downtown revitalization is possible to new build now being a part of what we're going to see going forward," Rogers said.
There are plans to begin construction on the project in the early part of next year. There's a news conference scheduled to announce how the music studio will be used this Thursday.