Monster Truck Wars returns to Middle Georgia for night of family fun, giant truck mayhem
Four top-rated trucks to go head-to-head in competition at Georgia National Fairgrounds in Perry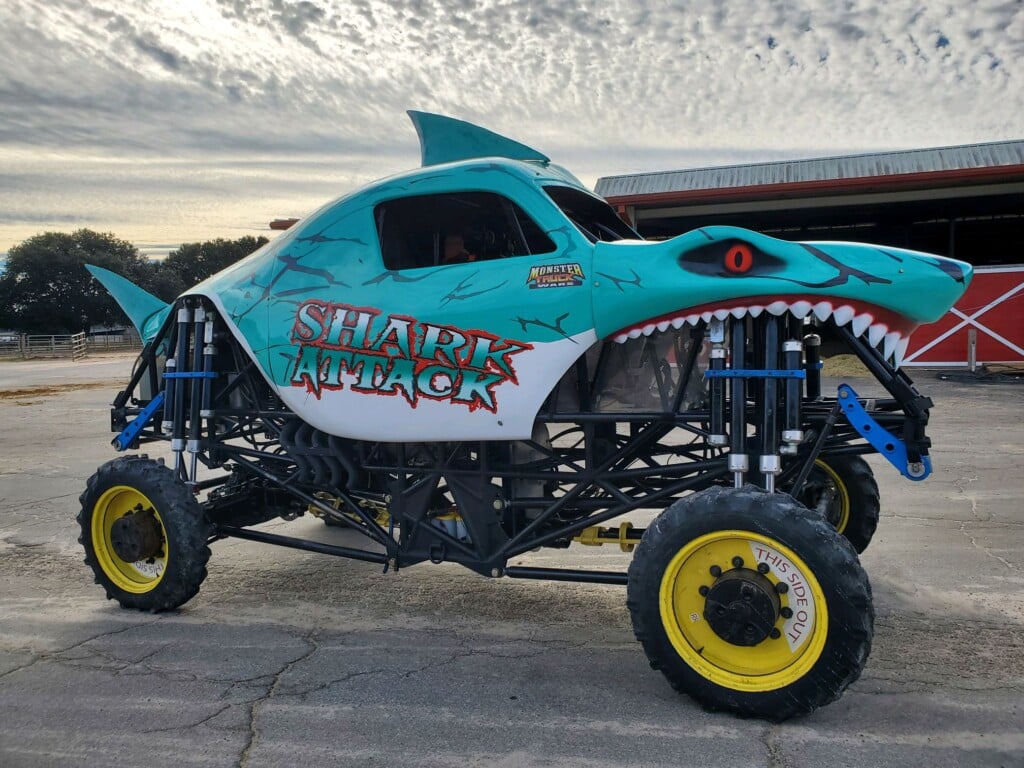 PERRY, Georgia (41NBC/WMGT) – Monster Truck Wars returns to Middle Georgia Saturday for a night of family fun and giant truck mayhem.
Four top-rated trucks will go head to head in competition at the Georgia National Fairgrounds in Perry. The event is split into three contests: racing, a wheelie/doughnut competition, and a freestyle event, which is driver Alex Bardin's favorite event.
"We get three minutes, there's no rules," he said. "We can go out there and do whatever we want, hit the jumps however hard we want, from whatever angle we want. Basically, you get three minutes to go out there and make sure the fans are out of their seat and on their feet."
Coming all the way from Texas, Bardin drives the popular "Shark Attack" truck. He says this is his second time performing in Perry, and he remembers how great the crowd was last year.
"I absolutely love this city," he said. "The fans here are some of the best we have on tour. They're loud, they're having a good time, and if fans are having a good time, then we're having a great time here at Monster Truck Wars. That's really what it's all about is making sure the fans go home happy. Like I said, if you win you win, if you lose you lose. Ultimately, we're here to put on a show for the people."
The event is happening Saturday, January 28 from 1 to 3 p.m. and from 7 to 9 p.m.
If you would like to purchase tickets or learn more about the show, you can head here.