Monroe-Bibb County Line Legislation fails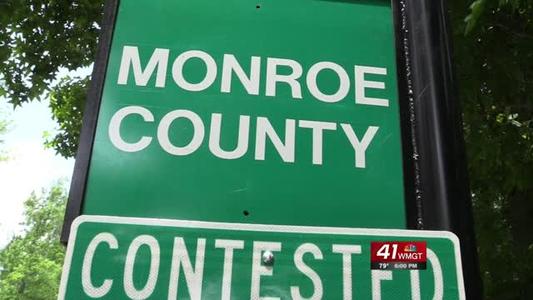 ATLANTA, Georgia (41NBC/WMGT) – Crossover day at the capitol building is Friday. This marks the end of the road for bills that haven't made it out of committee and onto the floor for discussion.
Legislation surrounding the Monroe-Bibb County dispute is dead for this session. It was one of the bills in a long list that did not make it by the half-way point of session.
Housebill 436 was introduced by State Rep. Robert Dickey and cosponsored by State Rep. Allen Peake and State Rep. Susan Holmes.
"The Bill never made it out of committee, so it's dead for this session, " said Peake.
It would not solve the dispute between the two counties over territory, but it would help ease tensions in the mean time. It's intent was to place all property taxes and sales taxes collected during the time of the dispute into an escrow account until the conflict was resolved.
"I'm hopeful the two counties can reach some resolution by sometime next year," Peake added.
But as of now, the confusion over which county gets claim to Bass Pro Shops is still on.