Middle Georgia is heating up ahead of weekend rain chances
Good Evening!
Another beautiful day in Middle Georgia will lead to a string of nice days with higher temperatures as high pressure hangs around.
Tomorrow will bring another sunny day to the Middle Georgia area with highs increasing to the mid and upper 80's with a light southerly breeze. The next few days will all be a repeat of Wednesday…until we get to the weekend.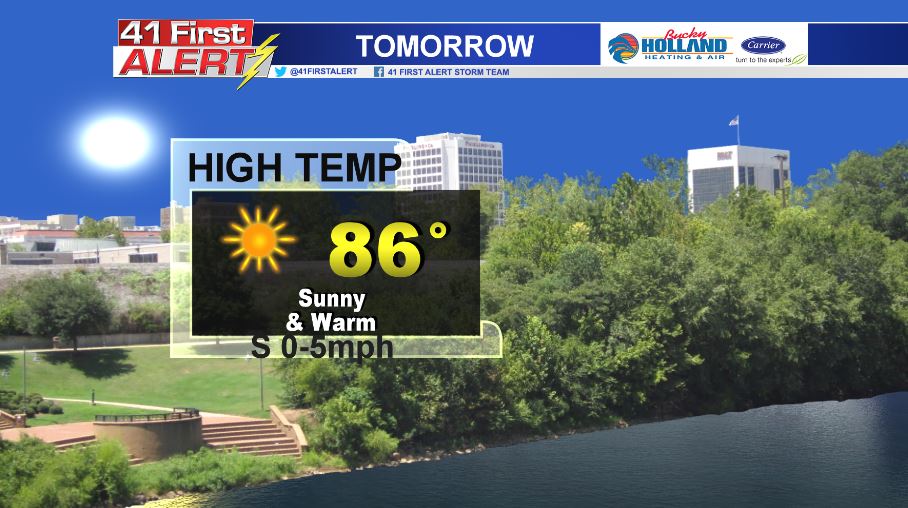 Saturday, the best chances of rain stay mainly to the north and west of our area, but a small chance for an isolated storm will exist through Saturday night.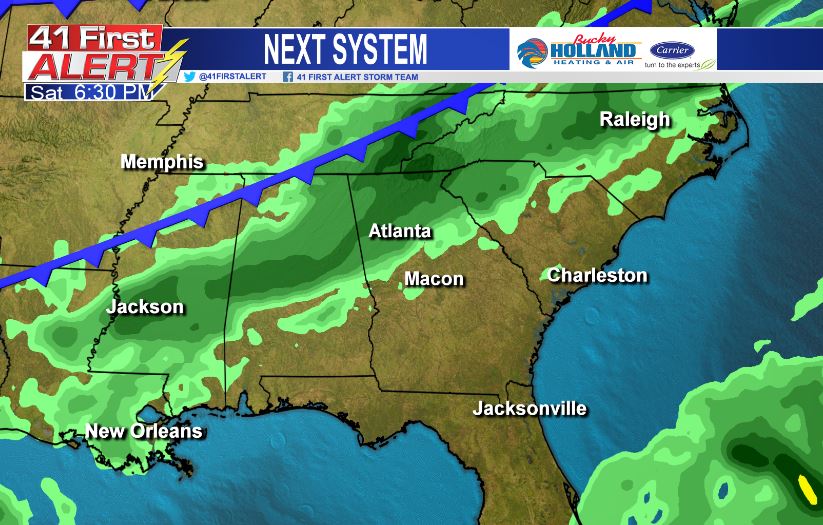 By Sunday another front moves through the area that will cool us off into the lower 80's. It will also bring higher storm chances to the region by Sunday evening and bring lingering storm chances into the beginning of next week.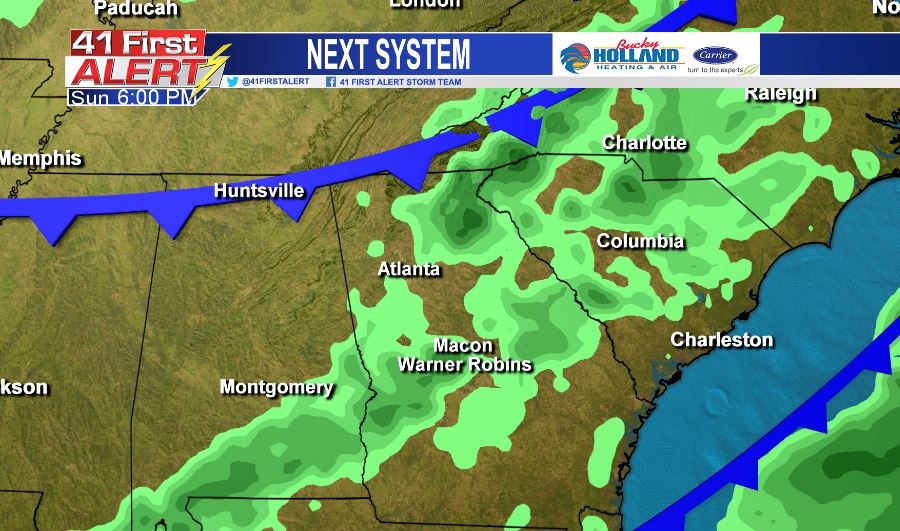 Enjoy the sunshine this week, but just know that we could see some storms over the weekend.
Chief Meteorologist Cecilia Reeves