Middle Georgia Cold Cases: Out of Sight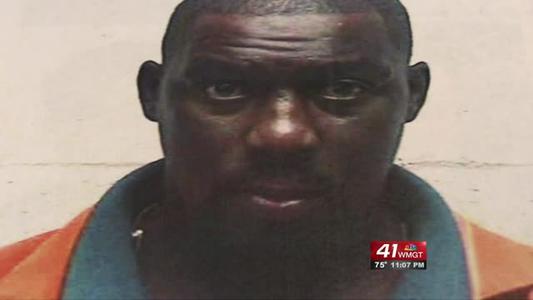 JEFFERSONVILLE, Georgia (41NBC/WMGT) – Twiggs County sheriff's investigators are trying to track down a man whose family hasn't seen him since December 2011.51-year-old Troy Burnette was last seen walking out down Highway 80 toward Dublin.
Sheriff Darren Mitchum says Burnette has hearing and vision impairments, making it harder to find him.
"His family says, you know, it's not like him — that it wasn't like him to wander off in the woods or just go off walking. Occasionally he did go and see friends or what have you," Mitchum says.
Residents say the then 47-year-old was walking in the area.
"At first it was said that he was seen running down Highway 80 as if something or someone was chasing after him," says Mitchum.
Others told Sheriff Mitchum about a mile away from his home on Gallimore Mill Road.
"Having been without his medication at least for the first 24 to 72 hours of being reported missing is very important because this is medication that he had to have," says Mitchum.
Realizing the need to respond quickly, investigators called in help from local dive teams and aerial support from Georgia State Patrol.
"Between the air searches and multiple ground searches all around there, I really thought that once hunting season came that following year, if he did wander off into the woods somewhere and something happened to him, then someone one would find him," Mitchum says.
Nothing.
The sheriff checked the bodies of water and set up a search radius near Burnette's house, thinking anything could have happened to him.
"We had cadaver dog teams to come in and hit hot spots that we felt would be hot spots had somebody do something to him there or did he walk off and was he attacked by say a bear?" Sheriff Mitchum says.
But with little to go on, and fewer leads — Mitchum has been brought back to Highway 80 — looking for more clues as he and his investigators try to bring Troy Burnette Home.
"Something happened to him and somebody knows what," Mitchum says.
Sheriff Mitchum tells 41NBC he gets calls about where Burnette may be, but those leads don't pan out. Crimestoppers still has a reward for anyone who can help find Troy Burnette. If you where he could be, call the Twiggs County Sheriff's Office at 478-945-3357.