Man wanted for burglary at Citgo on Emery Highway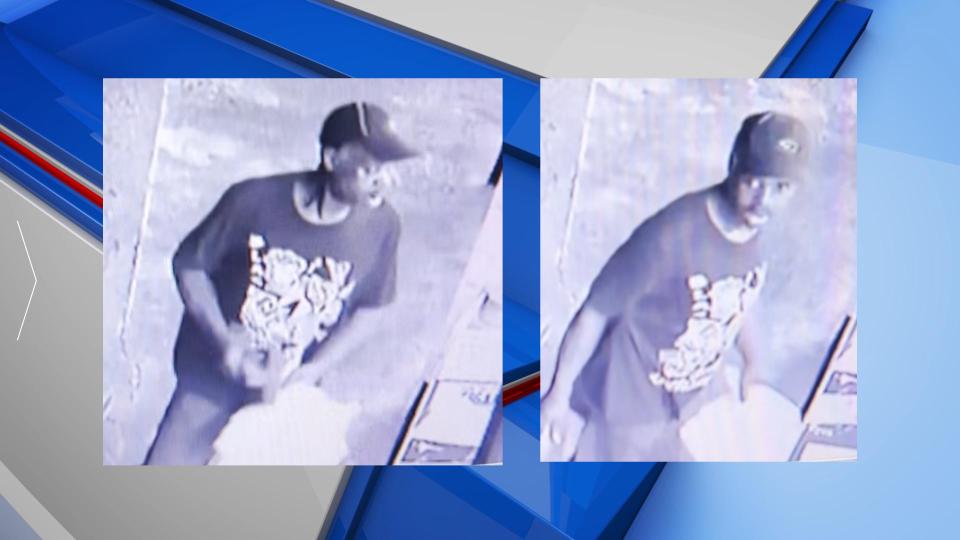 MACON, Georgia (41NBC/WMGT) — The Bibb County Sheriff's Office is looking to identify a suspect in connection to a burglary that happened at the Citgo on Emery Highway.
Sunday morning at 6:19 a.m., deputies responded to a burglar alarm at the Citgo and found a shattered window, and the suspect no longer at the scene. Surveillance footage showed deputies the suspect walking to the window, looking over his shoulders, then striking the window repeatedly with a concrete brick. He then entered the store and stole cigarettes, lighters, beer, and t-shirts before leaving.
The suspect is described as a middle-aged male with a mustache. He was seen wearing a black ballcap, black t-shirt with graphic designs on the front, possibly denim jeans, and white sneakers.
Anyone with information on this incident or the suspect is urged to call the Bibb County Sheriff's Office at 478-751-7500 or call Macon Regional Crimestoppers at 1-877-68CRIME.