Man shoots store clerk; robs Waffle House, Exxon in July 4 crime spree
MACON, Georgia (41NBC/WMGT) – A man who shot a Macon store clerk in a failed robbery attempt before stealing cash from a Waffle House and gas station in an early morning July 4 crime spree is being sought by police.
The Bibb County Sheriff's Office says the man first entered the Citgo gas station on Rocky Creek Road before 3 a.m. The clerk, 24-year-old Bhavesh Patel, ran to a back storeroom when he saw the robber had a handgun. Police say the suspect shot Patel through a closed door; the bullet grazing Patel in the back. The would-be robber then fled the store in a 2010-2014 blue Honda Civic, which was missing both front hubcaps.
The suspect was wearing a white "V-neck shirt" with dark blue jeans and a black "doo rag" on his head. His face was covered with a blue bandanna.
Just an hour later, around 4 a.m., a man with the same description entered the Waffle House at 3620 Riverside Dr. The robber showed a handgun when he jumped over the restaurant's counter and took cash. He fled in the same Honda Civic.
The man's Independence Day crime spree continued around 6:30 a.m. at the Exxon gas station at 2311 Pio Nono Avenue when he entered the store with a female.
The female told the clerk the video game machines were acting up, before the male robber brandished a handgun and forced the clerk into the back game room. Then, the robber took cash from the register, according to the police.
The man left the store, walking towards Dent Street. The female left shortly after, getting into the previously described 2006 blue Honda Civic, missing two front hubcaps, with the tag PWJ2007. She was wearing a black "Air Jordan" t-shirt, blue jean short and a black and white hat. The man matched the description from the earlier aggravated assault and robbery, except this time he wore a blue skull cap.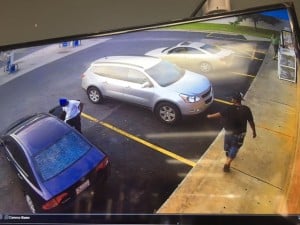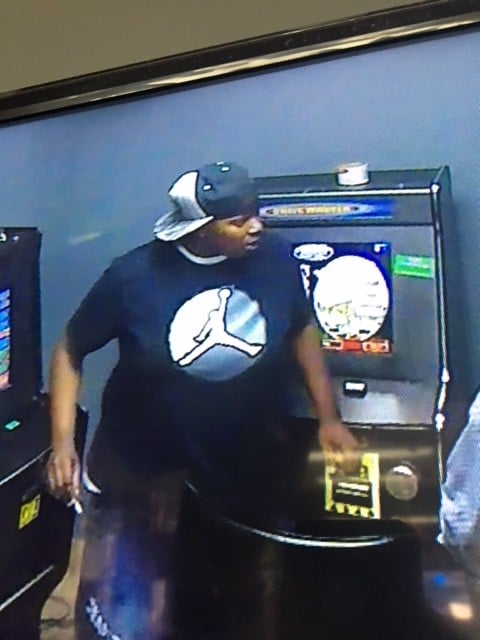 The man and woman were caught on surveillance video.
No one was injured in the Waffle House and Exxon robberies.