UPDATE: BCSO looking for suspect who left man in critical condition
It happened near the intersection of Jasmine Avenue and Oakland Avenue around 10:45 Monday morning.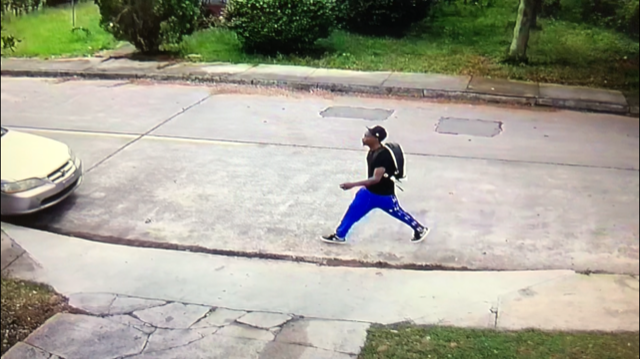 UPDATE:
Bibb County Sheriff's Investigators are asking for your help to identify and locate a person in connection to a shooting near the intersections of Jasmine Avenue and Oakland Avenue on Monday.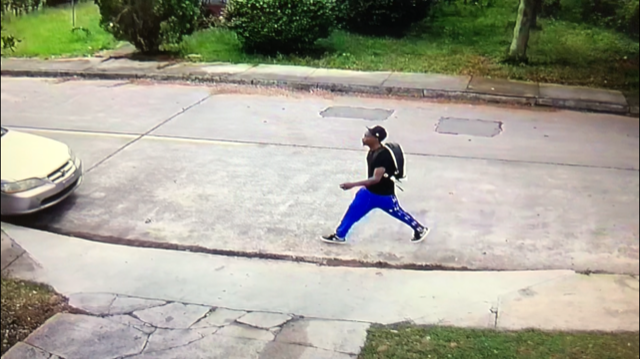 The person of interest is described as a slender black male , possibly with a goatee and mustache. He was last seen wearing a black t-shirt, blue athletic pants with a design running down the side of each leg. He was also wearing a black hat and black tennis shoes that have the white "Nike" logo on the sides. The male was also carrying a black and white back pack. Pictures of the male are attached to this media release.
The vehicle the person of interest drives is described as a 2 door, possible silver Honda. The vehicle has tinted windows and aftermarket specialty rims.
Anyone with information or if you know who the person of interest is, call the Bibb County Sheriff's Office at 478-751-7500 or Macon Regional Crime Stoppers at 1-877-68CRIME.
————————————————————————————————————————————————————————————————————————————–
MACON, Georgia (41NBC/WMGT) – A man is in critical condition after being shot Monday morning.
A Bibb County Sheriff's Office news release sent Monday afternoon said the shooting happened around 10:45 near the intersection of Jasmine Avenue and Oakland Avenue.
Investigators arrived on scene and found an unresponsive male, now identified as 25-year-old Latrell Howard, in the back yard of an unoccupied home at 1509 Oakland Avenue.
The release said Howard, who was bleeding from a gunshot wound to the chest area, was not breathing but started to breathe on his own after investigators performed life saving measures.
Paramedics took him to Atrium Health Navicent The Medical Center.
The shooting is under investigation.
Call the Bibb County Sheriff's Office at (478) 751-7500, Investigator Todd Durbin at (478) 952-8525 or Macon Regional Crimestoppers at 1-877-68-CRIME if you have additional information.