Man arrested in Monroe County after being found with stolen car, drugs, gun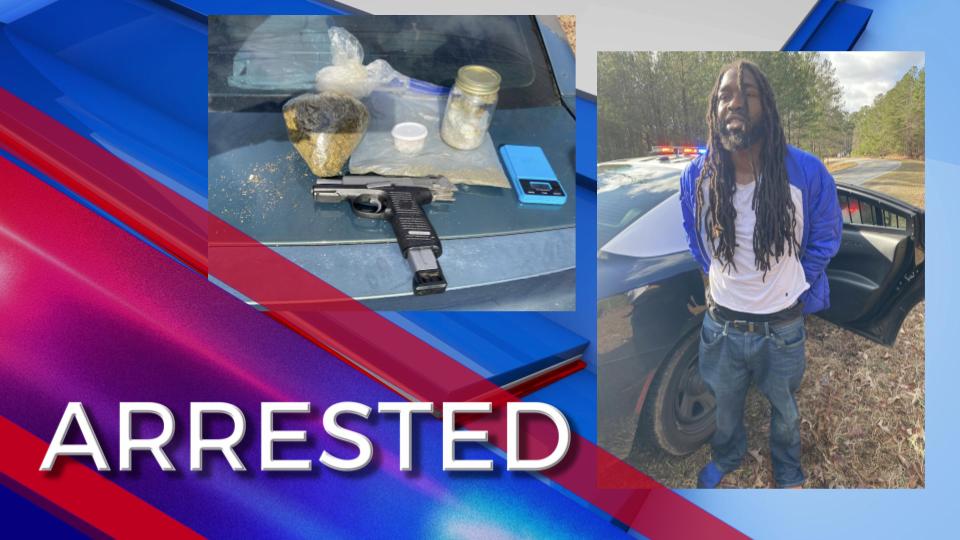 FORSYTH, Georgia (41NBC/WMGT) — Monday morning around 10 a.m., Deputies with the Monroe County Sheriff's Office responded to an alert from Flock Camera system concerning a stolen vehicle.
Deputies found the stolen vehicle on Pate Road shortly after the alert– the driver of the vehicle was identified as 39-year-old Adonte Jordan of Macon. Jordan was found to be wanted out of Bibb County, and was also driving with a suspended license. Jordan did start to resist arrest while he was being placed in handcuffs, in doing so he attempted to get back in his vehicle– after a brief struggle, MCSO says they were able to place him in handcuffs.
Inside the stolen vehicle, deputies found several ounces of marijuana, over 50 ecstacy pills, psilocybin mushrooms, and a firearm.
Jordan has had several arrests that include multiple felony convictions– he is currently being held in the Monroe County Jail where he's being charged with Driving on a Suspended License, Possession with Intent to Distribute Marijuana, Possession of Ecstasy, Possession of a schedule I Controlled Substance (psilocybin mushrooms), Possession of a Firearm During the Commission of a Felony and Possession of a Firearm By a Convicted Felon.