Macon woman wins amateur bikini competition, preparing for pro debut
MACON, Georgia (41NBC/WMGT) – A woman from Macon has earned the title of Bikini Pro after competing in the Super Natural Bodybuilding and Fitness Pro-Amateur Southern Open.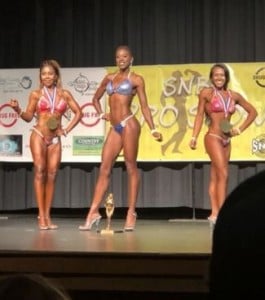 The event was held July 14th at Central Gwinnett High School in Lawrenceville.
Amber Foster placed 1st overall while competing as an amateur in the bikini category. She now has her eyes set on competing as a pro in the fall. She says preparing for the competition is all about discipline.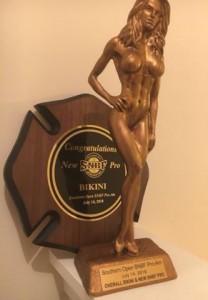 "The desire to outdo myself keeps me focused. There are lots of early mornings and late evenings, and it can be tiring. Especially, preparing for competition around a normal life with a kid, who also has a life," says Foster.
This latest competition wasn't the first time Foster has brought home a win. Last year, she placed 2nd in her class during the SNBF's Grand Finale in November.
"It was a great experience overall but also draining as a first time competitor. I doubted competing again. Preparing for competition, for me, is 80% mental and 20% physical," says Foster.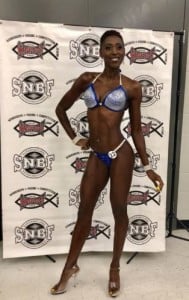 Will Butler, owns Will2Win Fitness. He has been training and working with Foster for a year.
"She is our first pro athlete and achieved this in less than a year as a amateur which is very impressive. This is a tremendous boost to our organization. We are now able to offer Pro Certified Personal training,"says Butler.
For Foster, competing is more than just about winning.
"The rewards have been phenomenal. I've been able to really test my physical and mental limitations, change my physique, strengthen my discipline in other areas of my life and become an advocate for health and wellness for friends and family," says Foster.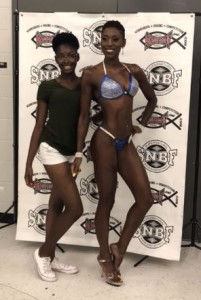 Her family is making sure she continues to reach her goals by holding her accountable and making sure she stays on track.
"They respect my decision to decline certain outings and my parents always cook something "special" for me when I visit, since I usually don't eat what everyone else eats. While everyone else is enjoying hot fried fish, they grill or bake a couple pieces for me," says Foster.
She is encouraging other moms to make time for themselves.
"As moms, we get so wrapped up in treating ourselves last. I changed my perspective and concluded that I'm limited in what I can offer my family if I'm not taking care of myself, and so I also make myself a top priority," says Foster.
If you're interested in competing, Foster says there's something for everybody.
"Fitness, and even competing, offers so many levels and avenues for anyone who's interested. If you're interested in competing, do some research and make an informed decision," says Foster.
After competing this fall, Foster says she will compete on a national level with the National Physique Committee.
For more information on Will 2 Win Fitness, you can call 404-273-2861.