Macon teen sends college wish list in the air with balloons, a stranger answers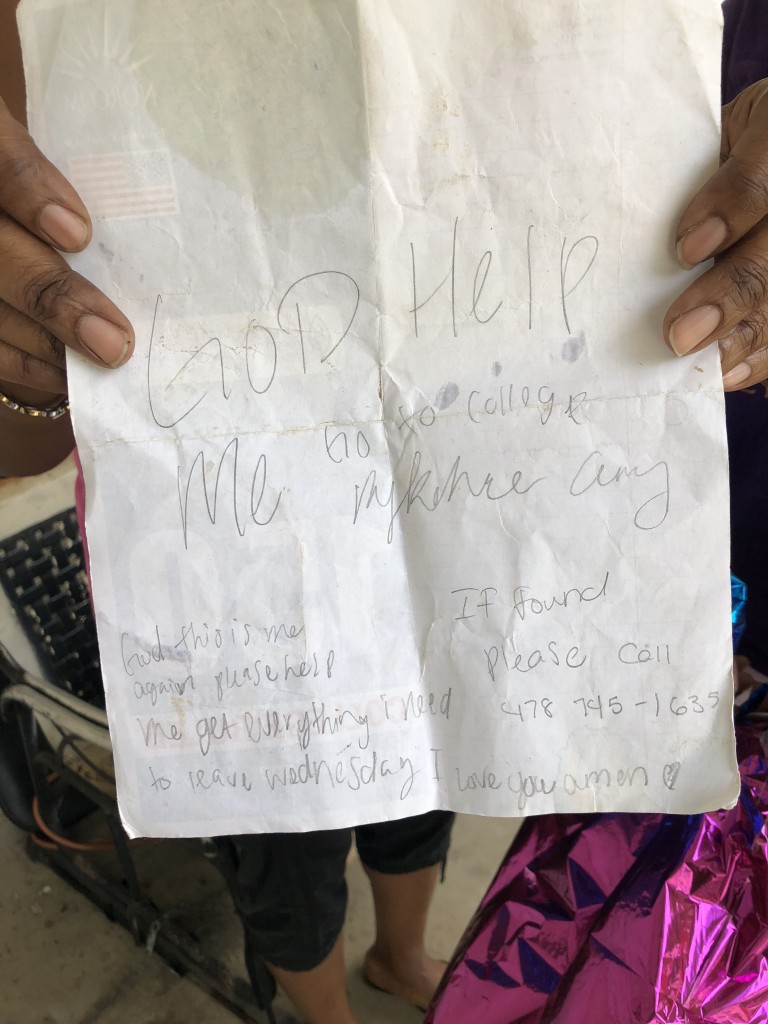 MACON, Georgia (41NBC/WMGT) – A Macon teen and her family got the surprise of a lifetime.
A prayer she sent into the air attached to balloons was answered by a complete stranger miles away.
"When praises go up blessings come down and that was one of these cases," said Minister Jerome Jones.
It's the story of a first generation college student who took a chance when her mom couldn't afford some of the items she needed for school.
"My family has really been going through a lot lately because my mom is a single parent and she's also disabled and it's kind of been a struggle just trying to get everything I need," said the 18 year-old.
So when Mykehia Curry found out she'd be the first to attend college in her family, her excitement soon turned to worry.
"You get what you can and you're trying to get everything but the last couple things we just couldn't get," said her mother Katina Mitchell.
With the comforter and refrigerator she needed seeming more and more unattainable, she and her mom felt they had no where to turn but to the sky.
"I had an idea to tie a note to some balloons and just let it go up," Mykehia told 41NBC.
Where her letter and the balloons ended up, she says, was God's plan.
"They floated all night and they landed right in my hands," said Jones who discovered them.
Jones, a Georgia Power employee who also happened to be a minister, found the balloons while on the job in Gray on Monday morning.
"I saw something shiny and floating, so I walked over there and I got it and it was balloons with a note tied to it," he explained.
What he did next brought the family to tears.
"She was like 'you're really going to bring me a refrigerator?' and I said 'yes'," he chuckled.
"Everybody in my house was crying," Mykehia recalled.
In this story a little faith went a long way
"It just let's you know there are still good people out there," her mother said.
Even when there was no where to go but up.
Now that she has what she needs, Mykehia leaves for college at Albany State University tomorrow.
Classes begin on the 13th of August.