Macon restaurants serving variety of mocktails for 'Dry January'
Macon bars and restaurants are offering a variety of mocktail drinks for those participating in Dry January.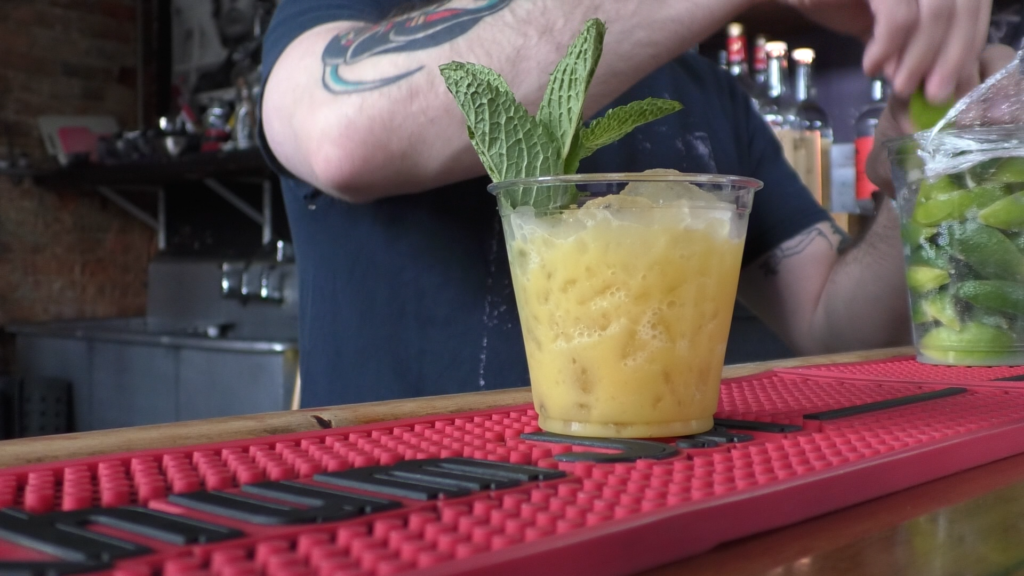 MACON, Georgia (41NBC/WMGT) – Macon bars and restaurants are offering a variety of mocktail drinks for those participating in Dry January.
This is a popular trend where people abstain from alcohol in the month of January to improve their overall well-being.
Studies have shown that those who participate in Dry January and other sobriety challenges tend to drink less in the long run, which can lead to lower blood pressure, cholesterol, and reduced cancer-related proteins in the blood.
Philosophie Wine Bar on Poplar Street is one of many bars in Macon offering specialty mocktails this month.
"They want to cut out alcohol, which has a lot of sugar, so I'm sure it's easy to lose weight with doing that, and it's just better for your general well-being," owner Kyle Tucker said. "When you add things like ginger to drinks, it gives people that warm feeling that most people associate with alcohol anyways."
JBA Venue and Bar at the corner of Poplar and Martin Luther King Jr. Dr. is also serving specialty drinks, but they have a mocktail menu year round.
"All of our cocktails are using fresh ingredients and stuff we make in house which translates to our mocktails," owner Brandon Lawler said.  "So if you're not drinking, you can still come in and get a ginger lemonade which uses ginger syrup that we make in house from ginger root."
Lawler says the mocktail menu gives customers who don't drink a chance to still be part of the party.
"A lot of bartenders have found that there's a big demand for mocktails, especially in a bar," Lawler said.  "It gives another opportunity or option for people to have something to drink in here that isn't an alcoholic beverage."
Here's a list of places offering mocktails:
Just Tap'd offers several items that are non-alcoholic, including a ginger brew root beer for kids and adults. It is manufactured by the brand Maine Root and is also caffeine free! It's a perfect option to include your kids or to sip on a delicious root beer while out with your friends.
Kinjo Kitchen + Cocktails
Kinjo offers several non-alcoholic options that are more than just soft drinks, including Fever Tree Ginger Beer. Don't be fooled by the name: this drink is entirely non-alcoholic and is safe to drink with your dinner.
Philosophie will have several mocktails on its menu for people participating in Dry January. One in particular features cranberry, ginger beer and a sugar and orange zest rim over ice. They call it the "Cranberry Spritzer." There are several other mocktail options, but you can stop in and see the whole menu for yourself.
Hightales Rooftop Bar at Hotel 45
Hightails always makes sure to have non-alcoholic options for people who need them and will make a mocktail based on what fruit and flavors you like. This is an excellent place to visit if you want to see some good views while also staying away from the hard stuff.