Macon man arrested after fleeing deputies, scene of accident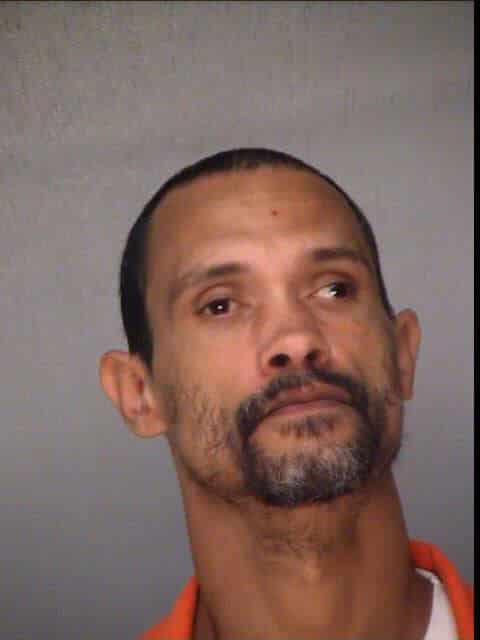 MACON, Georgia (41NBC/WMGT) — Bibb County Sheriff's deputies arrested a Macon man after he led law enforcement on a chase Wednesday afternoon.
Deputies identified the man as 43-year-old James Michael Simmons.
According to the Bibb County Sheriff's Office, deputies responded to an address in the 600 block of Shi Place regarding a domestic dispute involving damage to property. While deputies were talking to witnesses, Simmons drove by in a Honda Accord.
Deputies tried to stop the vehicle, but Simmons continued to flee. They eventually stopped at the intersection of Martin Luther King Jr. Boulevard and Poplar Street.
Deputies say Simmons tried to drive between two parked vehicles. However, he struck both vehicles causing damage to them.
Authorities say Simmons later stopped on the railroad tracks near Central City Park. Deputies took Simmons into custody after a brief struggle.
Simmons was taken to Medical Center Navicent Health for his minor injuries.
James Michael Simmons charges
Authorities charged Simmons with the following.
Felony Fleeing and Eluding Peace Officers

Leaving the Scene of an Accident

multiple traffic violations
Simmons also had a warrant for Felony Obstruction of a Peace Officer and Superior Court Probation Violation. Simmons has warrants out of both Jones and Twiggs County Sheriff's Offices.
Deputies will take Simmons to the Bibb County Jail for his charges after he leaves the hospital.
Bibb County Sheriff's Office
If you have any information about this incident, call the Bibb County Sheriff's Office at 478-751-7500. You can also call Crimestoppers at 1-877-68CRIME.