Macon man wanted for burglary in south Bibb County
MACON, Georgia (41NBC/WMGT) — The Bibb County Sheriff's Office is looking for a man with outstanding warrants.
20-year-old Devin Dewayne Fincher is wanted in connection with a burglary that happened on Skipperton Road December 14.
He's about 5'4 and weighs around 140 pounds.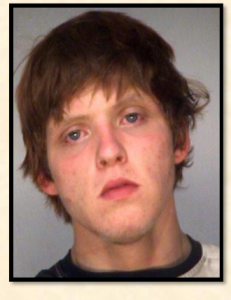 Fincher was previously known to drive a white 1997 Ford Ranger with damage to the rear and no tailgate.
If you can help investigators in any way, call the Bibb County Sheriff's Office at (478) 751-7500, or Crime Stoppers at 1-877-68-CRIME with information.