Macon-Bibb starts Black History Month with celebration of Rosa Parks
Key to the city presented to Parks' niece, Susan McCauley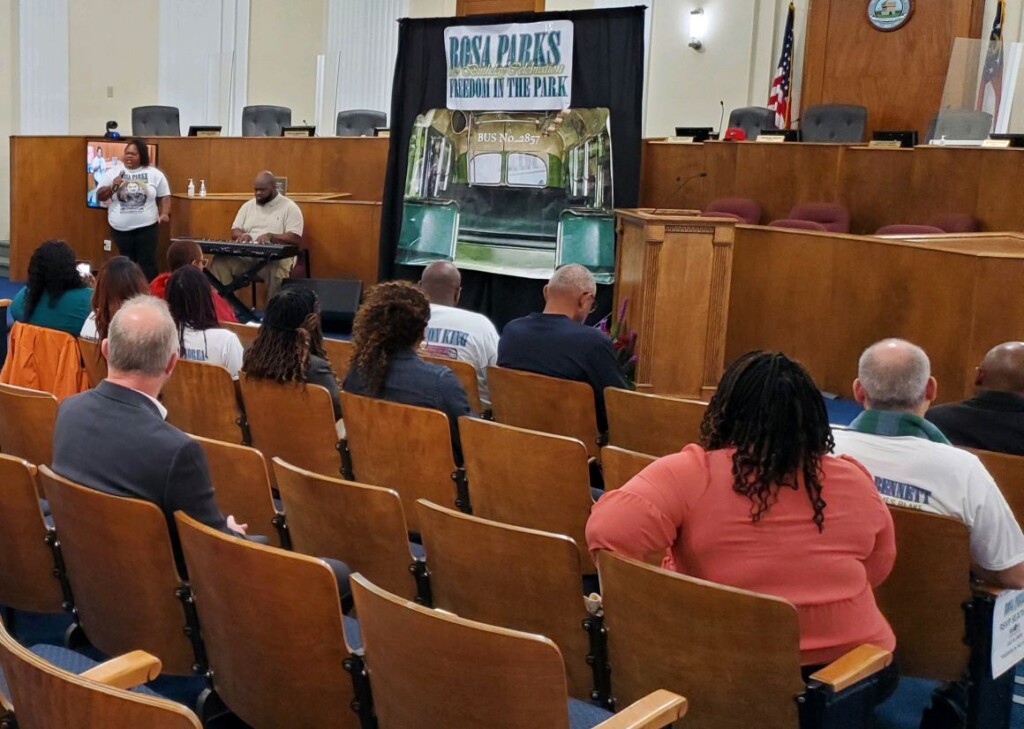 MACON, Georgia (41NBC/WMGT) – Macon-Bibb officially kicked off Black History Month Wednesday with a ceremony honoring the late civil rights icon, Rosa Parks.
The event, hosted by the Friends of the Rosa Parks Square Committee, took place at the Macon-Bibb County Government Center across from Rosa Parks Square.
Attended by several special guests, including Parks' niece, Susan McCauley, Macon Mayor Lester Miller, and 41NBC's Shelby Coates, the ceremony was a celebration of Parks' legacy.
McCauley, who was given a key to the city and a re-creation of a civil rights flag that was once presented to President Obama, expressed her gratitude for the recognition of her aunt's legacy.
"I'm honored to represent her," she said. "She was an awesome woman of courage, and she was an awesome auntie to me. She impressed my life."
The ceremony marked the beginning of a month-long celebration of Black History in Macon, with more events and activities planned to commemorate the contributions of African Americans to American history and culture.