Macon-Bibb hosts 2018 Georgia State Golden Glove Tournament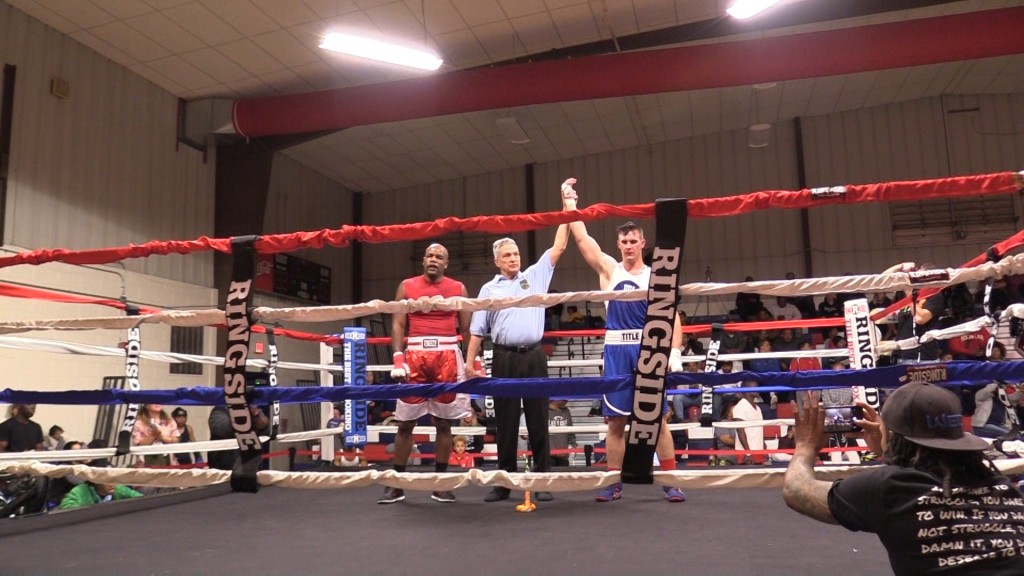 MACON, Georgia (41NBC/WMGT) – Cherry Blossom organizers traded in their gardening gloves for golden gloves this weekend at the 2018 Georgia State Golden Glove Boxing Tournament in Macon.
Many entered but only a few could call themselves champions in the end.
"We have over 250 participants and the winners in the open division will advance to the South East Regional in South Carolina," said Organizer Earnest Butts, Jr.
Hundreds in Macon came out to see men and boys ages 8 to 34 vying for a chance at making the 2020 Olympics.
"After winning today, it's been kind of a dream of mine to go on and attempt to be on the national team. This is my fifth amateur fight," said William Boyle-Wheeler of Savannah.
Some fighters were competing to uphold family legacies like 20 year-old Evan Holyfield.
"People think there's expectations but between me and my dad, he's just wanting me to be the best that I can be. He paved the way and the road but there's more road to be paved," Holyfield said after winning his match.
Others fought to make their family name one people would remember.
"I wanna show people that we do have some talented people in our family. We can do things other than play football," said Wheeler.
Butts says no matter where they come from, he's encouraging amateur fighters to go for the gold.
"Most kids feel like boxing is just something they're doing locally. If you stay in it, you could go national. This kind of tournament opens your eyes to what's ahead of you," he said of its contenders.
Fighters like Wheeler are trying to inspire the next generation of boxing legends.
"I wanna show people, if you have a dream and you have the drive, put the work in, you can become just like me. I'm achievable. Put the work in, do your homework, study, when you come out, you come out on top. Nothing beats heart. You could have a guy with all the brains in the world. If you've got heart, you can beat him," he told 41NBC.
This is the Macon-Bibb United Boxing Club's second time hosting the nationally recognized Golden Glove tournament. They last hosted in 2011.