Macon-Bibb county commission to vote on health care plan adjustments
MACON, Georgia (41NBC/WMGT) – Macon-Bibb County Commissioners have to make immediate changes to its budget, but before they do so, they want your input.
This Tuesday, February 20, commissioners are voting on a proposal that would make changes to county employees' health care plans. Commissioners say they just don't feel right making these changes without informing who its affecting.
"We are in a financial crisis," said Macon-Bibb Commissioner Elaine Lucas."We know that changes need to be made, but the public is in the dark, they don't have the details."
With less than 6 months left of the Fiscal Year and a deficit of $4 million, Macon-Bibb commissioners need to act now.
Last Tuesday, the county's consultant presented commissioners with a proposal for changes in the Health Care Plans. 10 adjustments would save the county $1.3 million in just 6 months.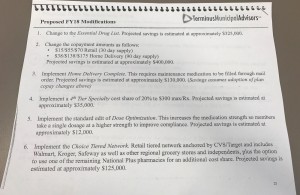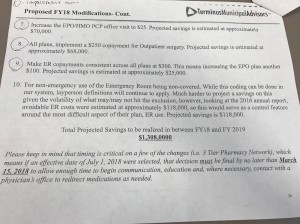 "There's a change in co-pays for certain procedures, there's change in use of the Emergency room, there is change for co-pays on medications," said Commissioner Gary Bechtel.
Commissioner Bechtel says these changes will hopefully change behavior to lower cost options, not cut care.
"I want to encourage all county employees, current and former," said Commissioner Virgil Watkins. "This is an opportunity to learn what we're doing and have input."
"Ask questions get all the details, as to how they can assist their county government in pulling us out of our financial crisis," said Commissioner Lucas.
The public forum is Monday February 19, at the Macon-Bibb County Government Center's Commission Chambers from 6 PM – 8 PM.