Macon-Bibb Animal Welfare still needs to find 'furever' for cats, dogs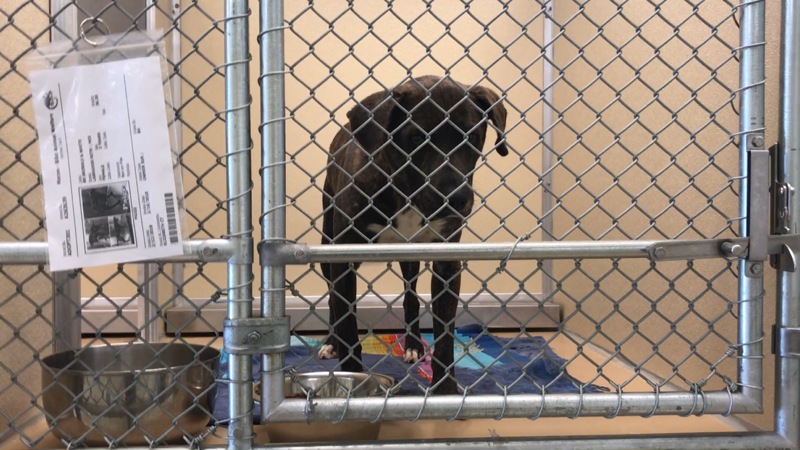 MACON, Georgia (41NBC/WMGT) – Macon-Bibb Animal Welfare was able to find homes for multiple cats and dogs last Friday during its Midnight Miracle Night.
The shelter was opened from 11 AM – 12 AM on Friday, offering half off of the first 24 adoptions. The shelter had 134 dogs and 32 cats. The shelter can only hold 80 dogs and 40 cats.
According to Interim Animal Shelter Manager, Tracey Belew, 29 dogs and 17 cats were adopted Friday, but they still need to find more homes for pets.
"It's a constant revolving door," said Adoption Rescue Coordinator, Janet Smith. "One day that I remember, not long ago. We got like 4 moms with their babies on top of just the regular intake."
Smith, she has never seen the shelter below capacity.
"We have to take owner surrenders, we have to take in the strays, we have to hold the legal holds so we are always over crowded," said Smith.
So the employees and volunteers have to get creative, with events like Midnight Miracle.
"I was really pleasantly surprised," said Smith. "We had more come out than I thought would. Even up until midnight, we had people here."
The shelter went from having 134 dogs and 32 cats the shelter to 96 dogs and 13 cats. With it still being over the 80 dog capacity, the shelter has to look for other forms of relief.
"Facebook is a really big project for us," said Smith.
The popular social media platform has contributed to about 50% of the shelter's adoptions.
"It helps us reunite dogs that are lost. Rescues see our dogs and they have interest and they come pull. Families find dogs that they want to adopt and they come up and adopt," said Cherie Bland, a volunteer at the shelter.
Bland created the Facebook page.
"Here's a list of all the dogs that are available to be adopted or rescues to be pulled," said Bland.
Connecting on the world-wide web, contacting rescues, and hosting events, the shelter does everything to avoid a tragic outcome.
"We do everything we can not to euthanize, because we get real attached to these animals here," said Bland.
Smith recommends spaying and neutering your animals. This will definitely help overcrowding at the shelter. She says the you could actually receive a big fine in Macon-Bibb county if your animal is not spayed or neutered.
You can check out their Facebook page to see available dogs and cats.