Lakeview Academy hosts artist Zak Morgan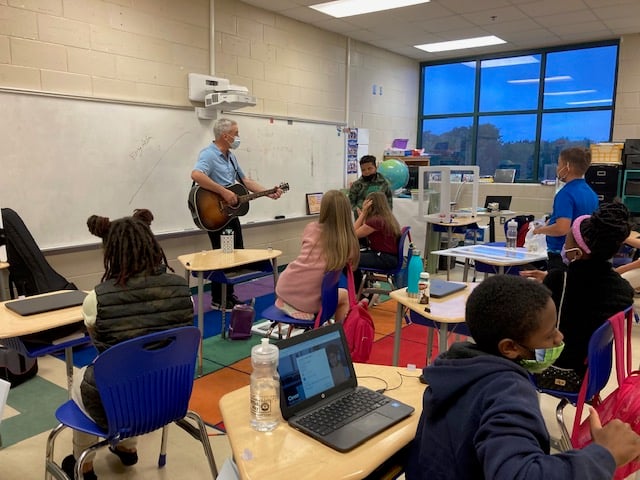 MILLEDGEVILLE, Georgia(41NBC/WMGT) — Fourth grade students at Lakeview Academy in Milledgeville are learning the art of storytelling with a twist.
Through music, artist in residence Zak Morgan is teaching the students about reading and science. The students in the classroom were all smiles and laughs this week as they learned while also getting up and dancing.
Morgan says his ultimate goal is to teach the students that learning is fun.
"I want to associate science with joy and books with reading," Morgan said.
This is not the first time Morgan has helped to spread his music through teaching in Baldwin County and says it won't be his last.
Morgan says getting to teach students is something he enjoys doing and will continue to do.
He will be at the school for the rest of the week and hopes to be back again next year.