LIST: Middle Georgia's 2022 Independence Day celebrations
Here's a look at several public Independence Day celebrations happening this year.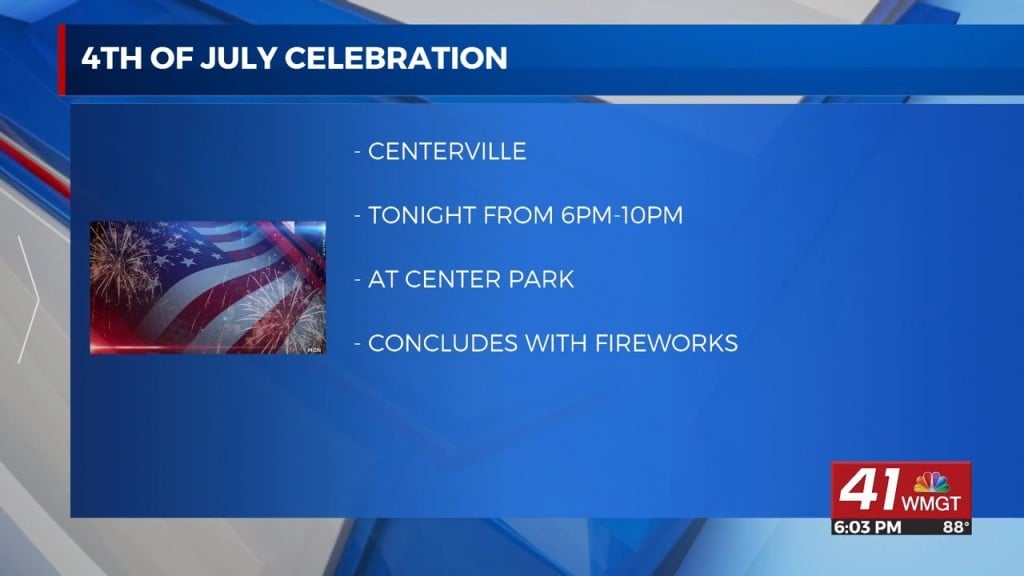 MACON, Georgia (41NBC/WMGT) – Here's a list of what's going on in Middle Georgia and how you can choose to celebrate Independence Day this year:
Centerville's celebration on Friday night started at 6 p.m. with live music and food trucks until 10 p.m. The celebration concluded with a grand fireworks finale at Center Park
Dublin is planning a fireworks show on Saturday night at Southern Pines Regional Park. The celebration also includes rides for kids and food trucks, which open at 4 p.m., and the fireworks will start when it gets dark. Admission for this event is free.
In Milledgeville, the city is hosting its fireworks celebration just after dark Saturday on the campus of  Central Georgia Technical College. The parking lot on campus will be closed for the event. Organizers recommend watching the show from Walter B. Williams park or from the parking lot at the board of education.
Main Street Forsyth is hosting an Independence Day Celebration Saturday in downtown across from city hall. 'Fireworks over Forsyth' starts with a concert by "Atlanta's Contagious Band" at 8 p.m. The fireworks show starts at 9:30 p.m.
Perry's celebration is happening Monday at the Georgia National Fairgrounds. The 'Freedom Fireworks' celebration starts at 6 p.m. It includes food vendors, a kid's zone and fireworks at dark.
In Macon, 'Sparks Over the Park' is Monday at Lake Tobesofkee. The park will open at 9 a.m. It will cost $3 per person to enter the park, but children ages 6 and younger are free. Gates will close at 8 Monday night, and the fireworks will start at 9:15 p.m.