How to keep your home safe this winter
MACON, Georgia (41NBC/WMGT) — When the temperature drops, residents turn on the heat.
The Macon-Bibb Fire Department says that could mean trouble if you're not careful.
"We want to make sure those heating elements are used properly," said Fire Safety Educator Jeremy Webb. "You want to give all those elements at least three feet clearance all the way around it for children, pets, things of that nature, anything combustible that could be flammable within the home."
More tips for keeping your home safe from fire
Never leave cooking unattended
Plug space heaters into outlets directly, don't use an extension cord
Check your smoke alarms once a month and change the batteries twice a year
Fires aren't the only thing to keep in mind during winter. The cold weather could cause your pipes to freeze.
Tips to keep your pipes from freezing or bursting
Let your faucet drip
Open your sink cabinet doors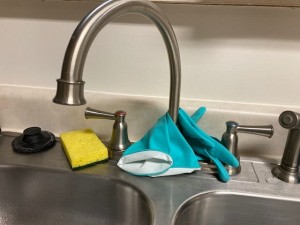 State Farm Agency owner Tanisha Sutter recommends getting homeowners insurance, even if your mortgage company doesn't require you to.
"You can avoid maybe even going in debt because you can't take care of the expenses of fixing your house if something were to happen," Sutter said.
She also recommends that you check your policy if you do have homeowner's insurance to make sure it covers for drainage and sewer problems.