Hot, humid, and stormy this week in Middle Georgia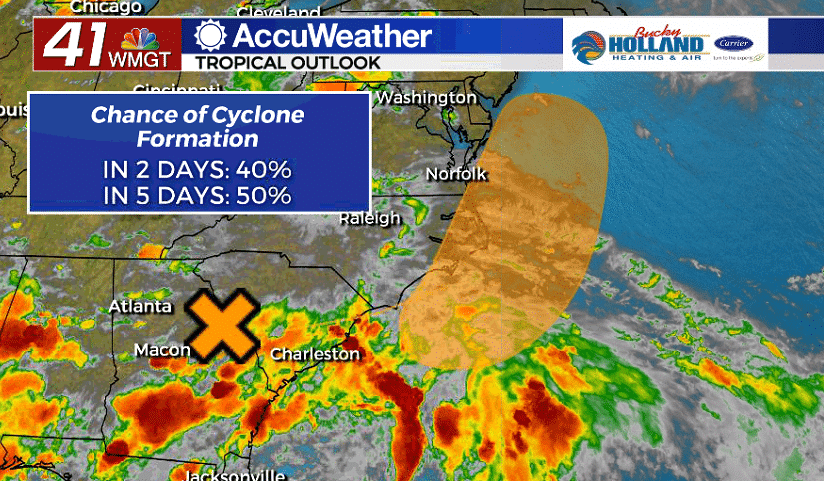 Another day of dealing with that tropical low pressure has meant another day of heavy rain and scattered thunderstorm activity. Some of the areas that were hit hard yesterday with heavy rain are under the gun once again tonight.
In a change from the earlier forecast, it looks like we will be seeing rain showers potentially lingering overnight across Middle GA.
Through the day tomorrow we will once again be dealing with scattered storms and tropical moisture from the low pressure.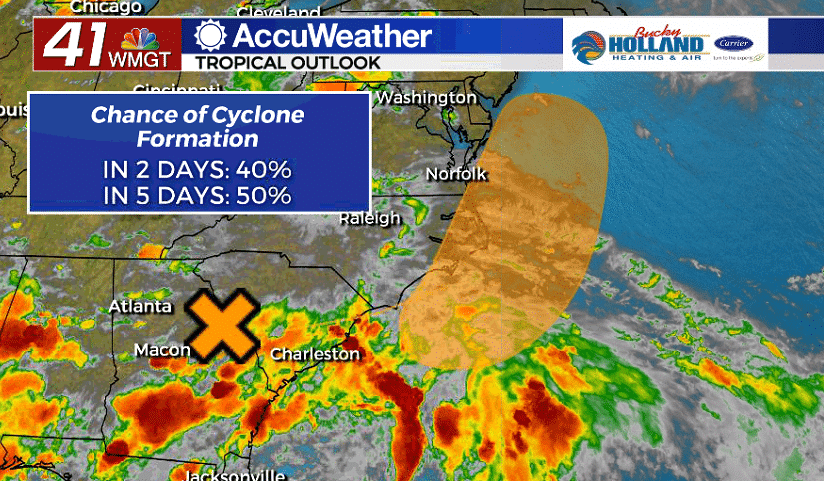 This area of low pressure will move east over the Atlantic, and could potentially intensify, get organized, and become the next named tropical cyclone. Whether this storm gets named or not it will likely bring heavy rain to the east coast.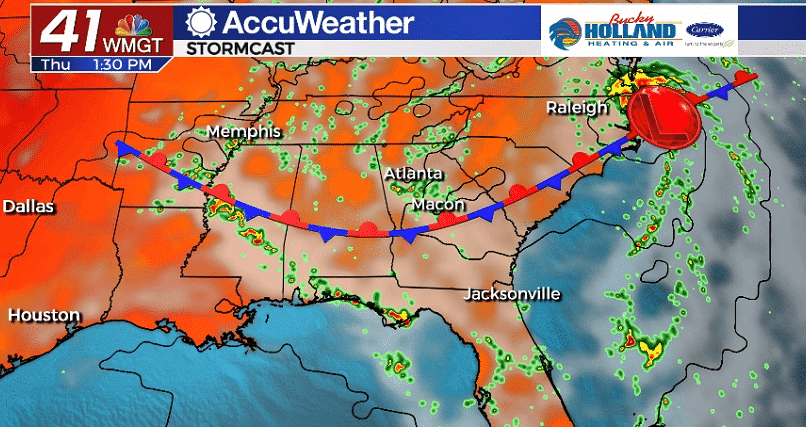 While we will finally be getting out of the main shadow of this tropical system, the influence will be felt through the week. A stationary boundary will remain parked over the southeast this week, bringing continued rain chances.
Tropical downpours will be possible through the end of the week.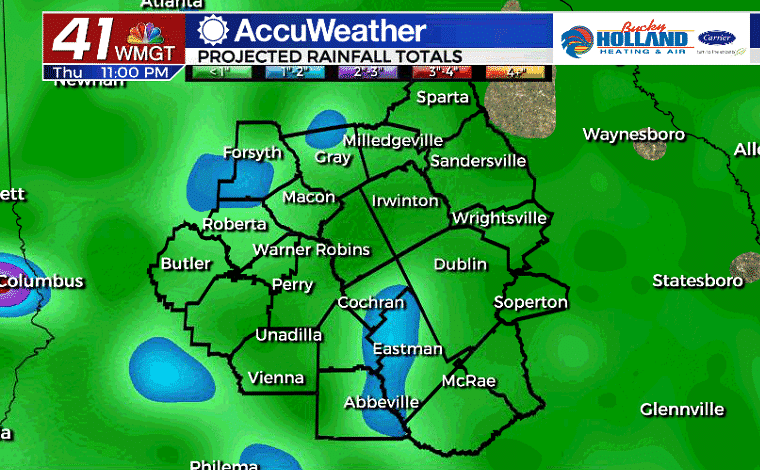 This will bring rain totals over the area to an additional 1-3″ between now and Thursday. Even more rain will be possible through the weekend.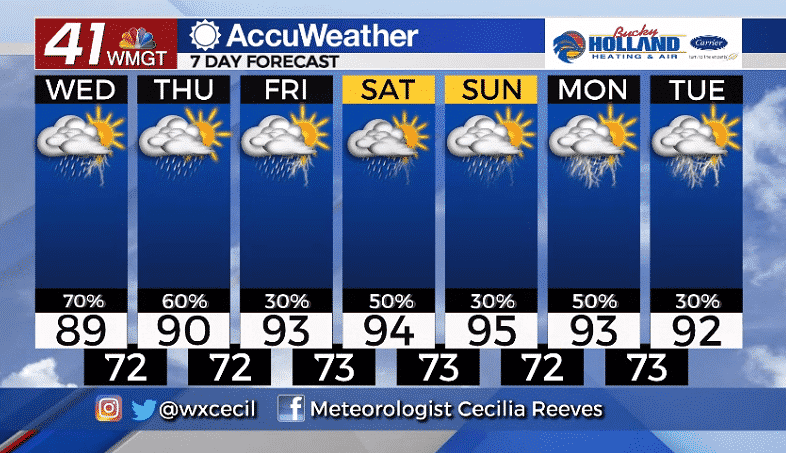 Along with all the rain we will be dealing with the heat as well. Highs by Friday will warm into the mid 90's with index values warming into the 100's.
If you are planning outdoor activities for the weekend be ready for dangerous "feels like" temperatures and scattered thunderstorms each day.