High pressure keeps sunshine in the forecast this week
Good Evening!
Hope you enjoyed the weather today, because the rest of the week is looking very similar!
Tomorrow we will see a small warm up in the area as winds shift to be from the south as high pressure pushes a little further to the east. Skies stay sunny, but we will top out in the 80's on Tuesday!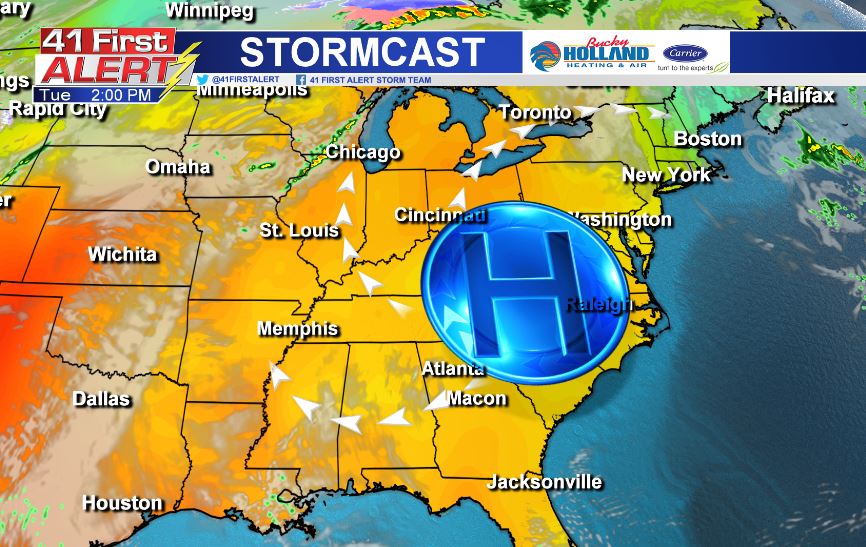 By Wednesday we see even warmer temps across Middle GA. Some locations could even get close to the 90's!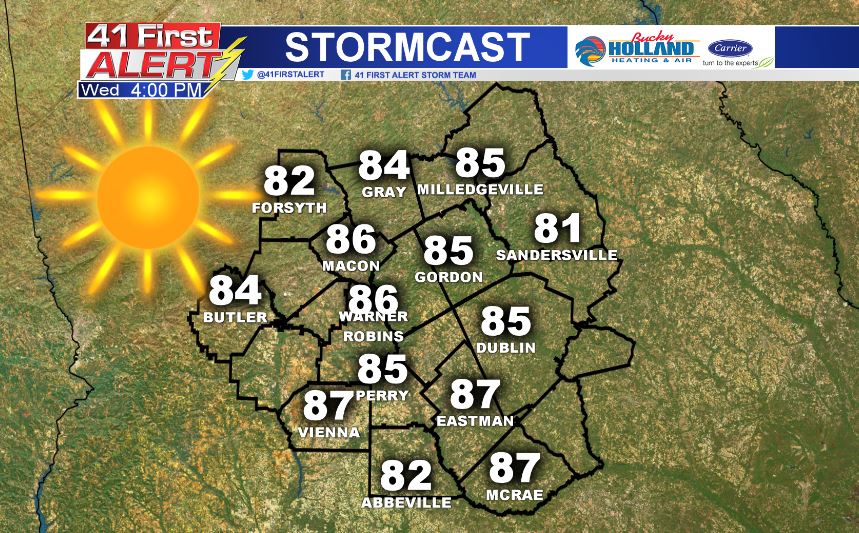 Sunshine hangs around through the end of the week! By the weekend we add in a few isolated storm chances and see temperatures cool by a few degrees, but no huge changes are expected and right now.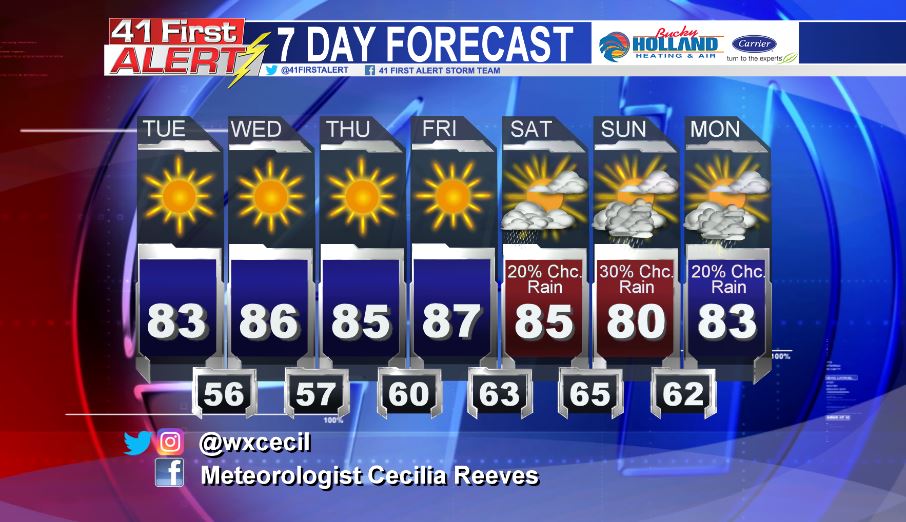 So grab the sunglasses and get ready for a very nice week across Middle GA.
Chief Meteorologist Cecilia Reeves