Heavy rain headed for Middle Georgia this weekend
Good Evening!
Hope everyone had a great week! Another nice day is on the way for Saturday with plenty of sun on the way. Temperatures make it back into the mid 70's, so it should be a great day if you are headed to Athens for G-Day! Make sure to grab the sunglasses!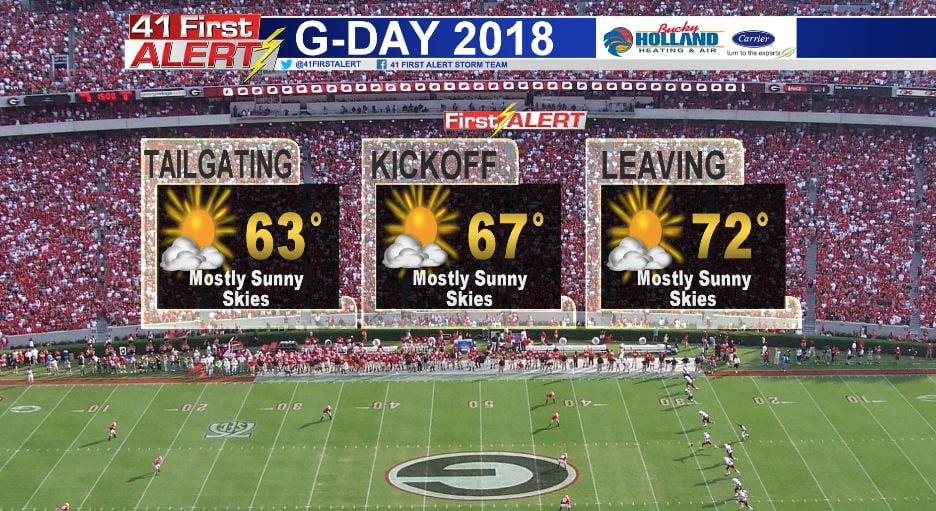 Saturday night the forecast turns rainy on Sunday and then, stays that way as we head into the start of next week. Heavy rain is expected with a few rumbles of thunder possible, but severe weather threat is very low Sunday into Monday.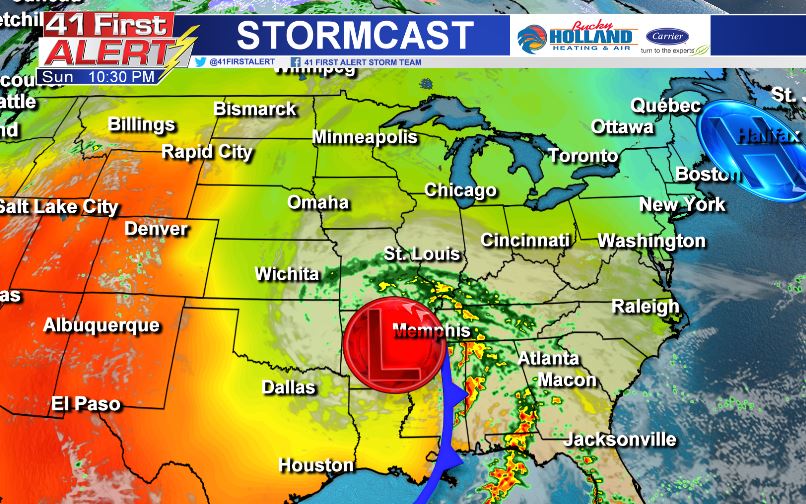 While severe weather threat is low, there is a possibility of flooding in some areas across Middle GA as we are expecting 2-4″ of rain through the middle of next week.
Get the umbrellas ready and enjoy the weekend!
Chief Meteorologist Cecilia Reeves