The heat is on for Mother's Day weekend, but relief is on the way
Good evening and happy Friday!
We have continued to see temperatures in the 90's through much of the week, and it will be even warmer this weekend with widespread mid 90's across Middle Georgia.
The main set up for the weekend will be high pressure, which will keep our skies mostly clear (with the exception of very few pop up showers) and also increase our heating over the weekend.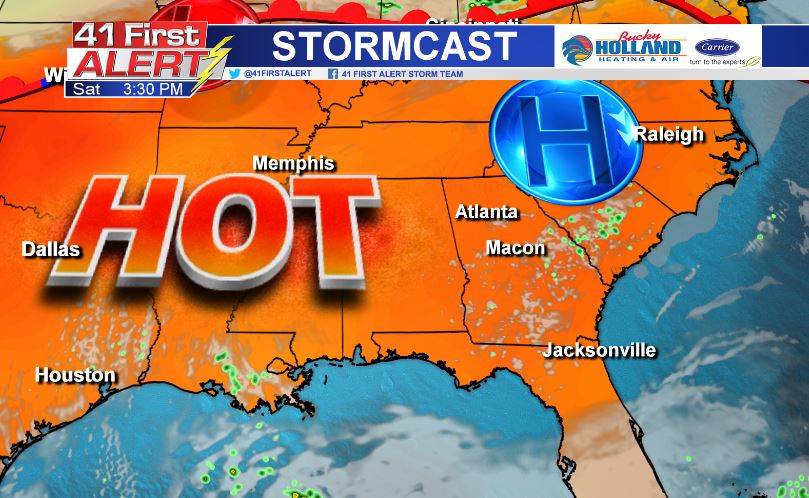 This will hang around through Sunday. Mother's Day does look nice, but if you are taking Mom out, I would recommend you find somewhere with air conditioning. Either way, be nice to your mom, because Moms are great!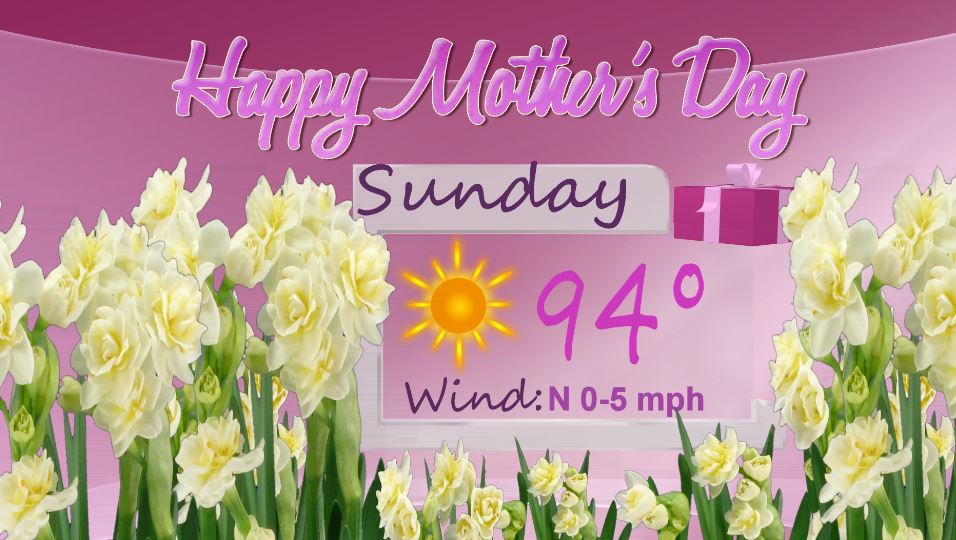 A big pattern changes begins on Monday as a low pressure system moves north from the Gulf of Mexico. This system will bring rain and potentially thunderstorms to the area.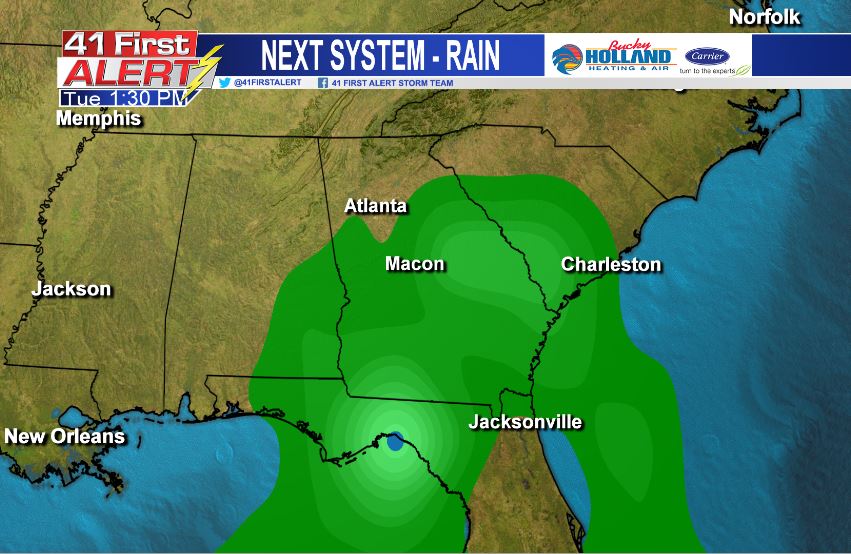 Through the week some areas could pick up, up to 3″ of rainfall. These are just model estimates, but we could see less depending on the exact location of the low pressure system.


So, make sure you know where your rainboots and umbrella are, as we head into next week!
Have a great weekend!
Chief Meteorologist Cecilia Reeves