Georgia store clerk shoots suspect eight times, ending two-state police chase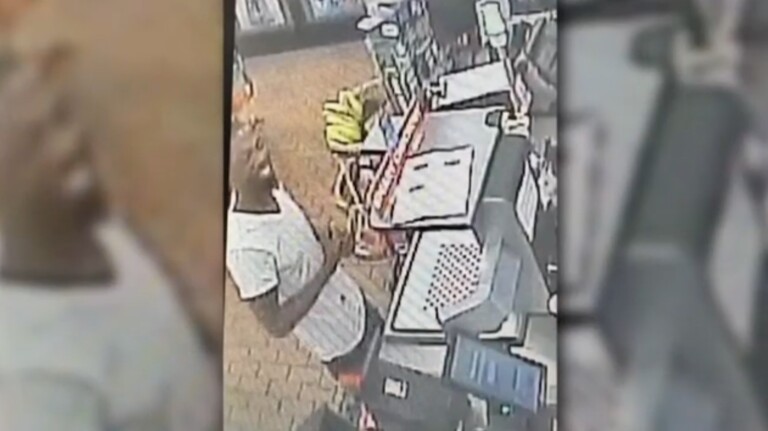 KINGSLAND, Georgia (CNN/WJXT) — A police chase spanning two states and five counties came to a dramatic end when a store clerk shot the suspect eight times. The chase began just north of Orlando, Florida and ended in southeast Georgia.
According to authorities, it all started when Quinntavus Jordan robbed a Shell gas station in Flagler County, Florida, taking $90 in cash. Jordan then demanded items from the store before leaving.
Officers arrived after Jordan left and initiated a BOLO for surrounding agencies. Jordan's car was spotted traveling northbound on I-95 in St. Johns County, Florida. The Florida Highway Patrol, along with local agencies, followed his car through their counties until he reached the Florida/Georgia line.
The Camden County Sheriff's Office took over the chase, and the Kingsland Police Department used a stop stick to stop Jordan's vehicle. Jordan went to the Friendly Express and demanded the clerk's car keys. He then took their car and started to flee but crashed it through the front of the store.
Jordan got out of the car and got into a fight with the clerk. The clerk then shot the suspect several times, and Jordan was taken into custody.
Flagler County Sheriff Rick Staly released a statement commending the Georgia store clerk that put an end to Jordan's crime spree. "If he survives his injuries, he should spend a long time in prison," Staly said.