Georgia police officers arrest two suspects in shooting outside Florida credit union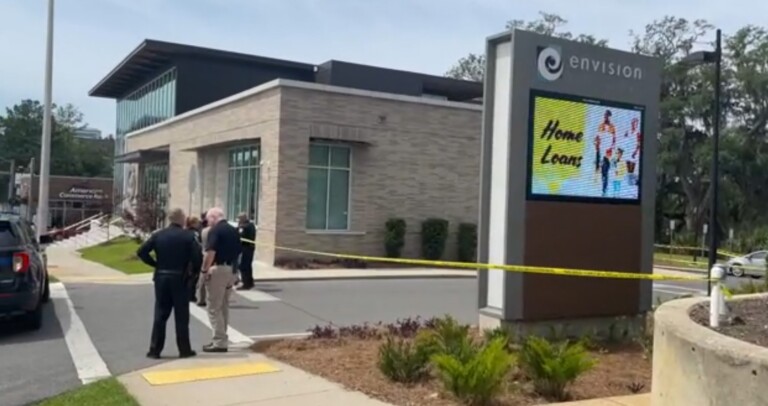 THOMASVILLE, Georgia (CNN)- Police in Georgia have arrested two suspects in connection with the shooting of a man and a woman outside a credit union in Tallahassee, Florida. According to investigators, the victims are seriously injured and are believed to have known the suspects.
The group is believed to have been riding together in a white pickup truck before the shooting took place on Friday morning. After a search of approximately four hours, an animal services staff member in Thomas County, Georgia spotted a vehicle matching the description of the suspects' truck.
During a high-speed chase, the driver lost control, and officials apprehended one person who bailed out of the truck. Another suspect was found along the chase route. A third suspect may be involved, but it is unclear if that person is in custody, according to a Thomas County Sheriff's captain.
The investigation is ongoing, and authorities have not yet released further information regarding the motive behind the shooting.