Georgia National Fair forecast
MACON, Georgia. (41NBC/WMGT) – The Georgia National Fair will open for the 2018 season later today. People from all across Middle Georgia, the state and even the nation flock to the Georgia National Fairgrounds and Agricenter for various fair activities every year.
If you're planning to attend the fair when it opens today at 3 p.m. be prepared for hot weather. Temperatures will be approaching the low 90's this afternoon. Rain chances will be extremely limited.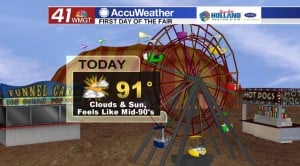 The hotter than normal weather continues through the weekend, too.
Normally this time of year, Macon should have highs in the low 80's. A ridge of high pressure, however, continues to bring the heat over the southeast.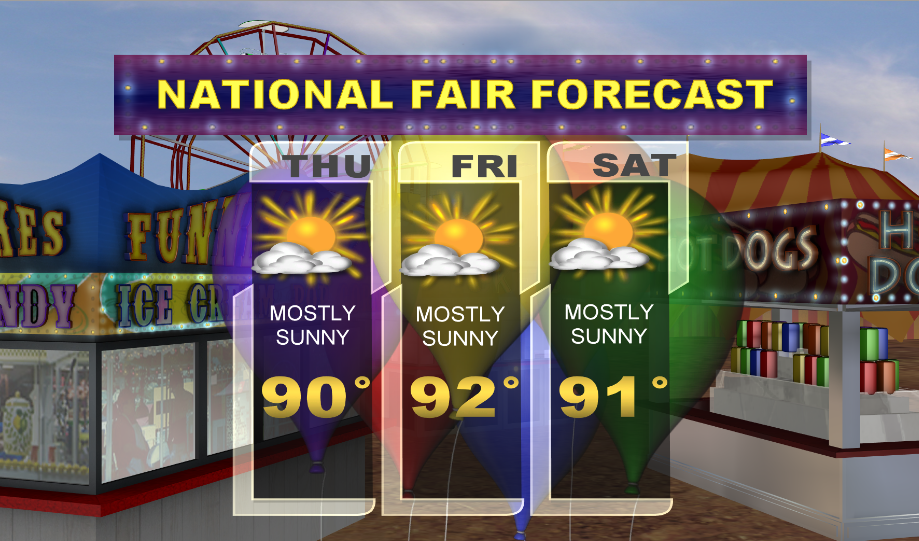 Rain shouldn't be much of an issue for the first weekend of the Georgia National Fair.
Isolated showers and some storms will return to our forecast early next week as temperatures take a dip into the upper 80's.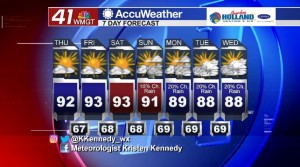 Connect with Meteorologist Kristen Kennedy on Facebook and Twitter for weather updates throughout the day. You can also watch her forecasts Monday through Friday on 41NBC News at Daybreak (5-7 a.m.) and 41Today (11 a.m.).