UPDATE: Georgia carries out execution of Travis Hittson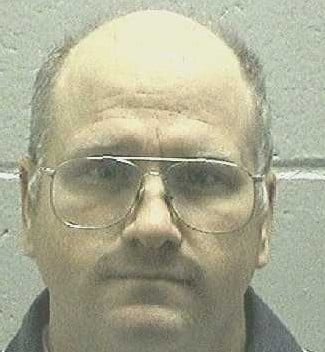 ATLANTA (AP) – The lawfully ordered execution of Travis Clinton Hittson for a 1992 murder was carried out Wednesday evening at 8:14pm at the Georgia Diagnostic and Classification Center in Jackson, Georgia, according to a news release from the Georgia Attorney General's Office.
Hittson was sentenced to death in 1993 for the murder of fellow Navy Seaman Conway Utterbeck in Houston County.
The Georgia Department of Corrections said Hittson accepted a final prayer and recorded a final statement.
Georgia's highest court rejected the appeal Hittson Wednesday. In a brief, unanimous order state justices said Hittson's request for the court to consider his appeal lacks merit under state law.
Edward Vollmer, who was also accused in the killing, reached a plea deal with prosecutors and is serving a life sentence. He was denied parole in 1999 and again last year. When his parole was denied last year, the board said it would next consider his case in 2020.
Hittson's lawyers contend his constitutional rights were violated during sentencing when a judge allowed a state psychologist who had examined Hittson to recount damaging statements Hittson had made about Utterbeck.
On Tuesday, the state Board of Pardons and Paroles rejected a clemency petition from Hittson.
There have been 61 men and one woman executed in Georgia since the U.S. Supreme Court reinstated the death penalty in 1976. Hittson was the 39th inmate put to death by lethal injection. There are presently 74 men on death row in Georgia, according to the Georgia Department of Corrections.