Georgia family demands answers after inmate found dead with bed bug bites at Fulton County Jail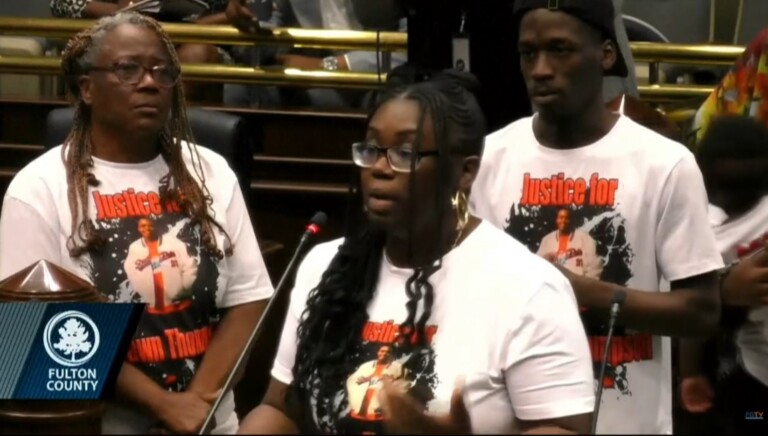 ATLANTA, Georgia (NBC News/WXIA)- A Georgia family is calling for justice after their loved one, 35-year old LaShawn Thompson, was found dead and covered in bed bugs at the Fulton County Jail on September 13, 2022. Thompson had been unable to pay his $2,500 bail, and had been housed inside the jail's psychiatric wing for three months.
Attorneys for the family say that Thompson was neglected and that the jail cell conditions were deplorable. Pictures of Thompson's dead body covered in sores and bites are said to be graphic, as are the pictures of his cell, which reportedly show filthy conditions.
Thompson's sister, Shanida Thompson, spoke to Fulton County Commissioner, pleading for justice and saying that no one deserves to die such a horrible death. Michael Harper, an attorney for the family, says that no one from Fulton County has reached out to the family and that none of the commissioners have called to offer any type of apology or meeting to explain how their oversight failed at the jail.
"We need justice now," said Harper. "Accountability for this family right now, criminal charges for those who are responsible."
The family's attorneys believe that Thompson's death was a direct result of the lack of action and oversight at the jail, and they are calling for those responsible to be held accountable. The family is seeking justice for Thompson and hopes that their story will raise awareness about the need for reform in the criminal justice system.