GCSU's graduate online nursing program named state's best
A Middle Georgia nursing program is making headlines.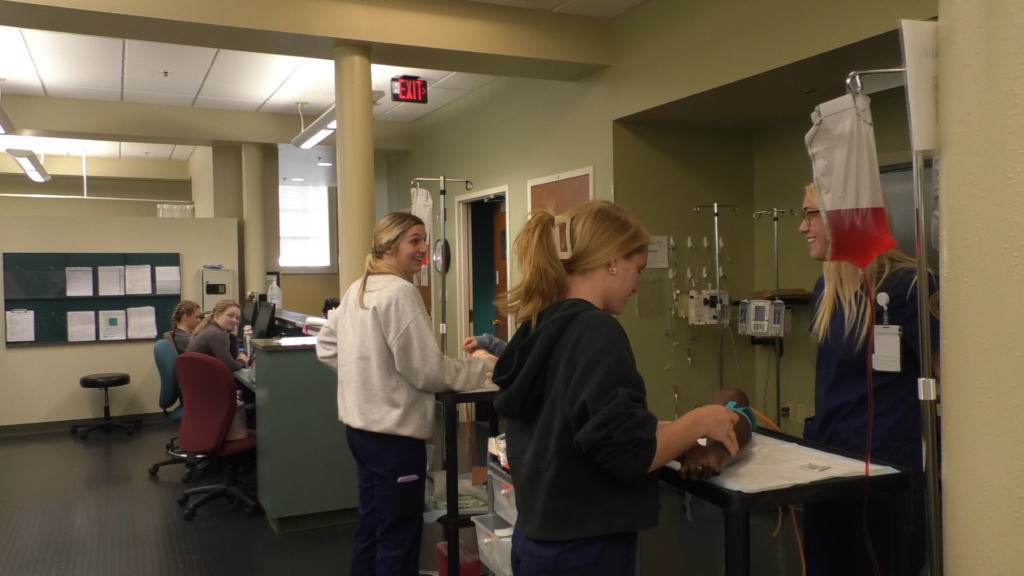 MILLEDGEVILLE, Georgia (41NBC/WMGT) – A Middle Georgia nursing program is making headlines.
The Graduate Nursing Program at Georgia College and State University has been named the state's top graduate online nursing program by U.S. News and World Report.
"They help us with clinical placement, which is not very common with some of the nursing programs," graduate Courtney Avery said. "I definitely feel like I was very well prepared to start in my new role as a nurse practitioner. I knew that I had professors that I could reach out to at any time, and I still can call them now if I ever need them."
Interim Director of the School of Nursing at Georgia College, Dr. Josie Doss, attributes the program's 100% certification pass rate for family nurse practitioner graduates to the dedicated attention of the faculty members.
"They look at completion rate, influx board pass rates, the involvement of faculty in research opportunities and grant opportunities, whether or not the faculty are practicing in the clinical environment," Dr. Doss said. "And we do all of those things for our faculty and for our students, so that's what puts us above everyone else."
Dr. Doss says the university's resources are helping teach the healthcare heroes of the future.
"We have excellent faculty who are dedicated to preparing nurses to practice in rural health care environments and hopefully stay in the Central Georgia area, and I think we do have one of the best programs in the nation."
For more information about the Graduate Nursing Program, visit https://www.gcsu.edu/health/nursing/nursing-msn.