Friday will be a cooler day ahead of rain late this weekend
Good Evening!
Hope you enjoyed our warm day before our cool down moves in for Friday. Temperatures will be topping out in the lower 70's with breezy conditions and plenty of sun.
Saturday is looking like the best day to do anything outside. As high pressure is moving to the east, temperatures should warm into the mid 70's. We will see plentiful sunshine, so enjoy it, because rain and clouds move in by Sunday and will hang around for a while.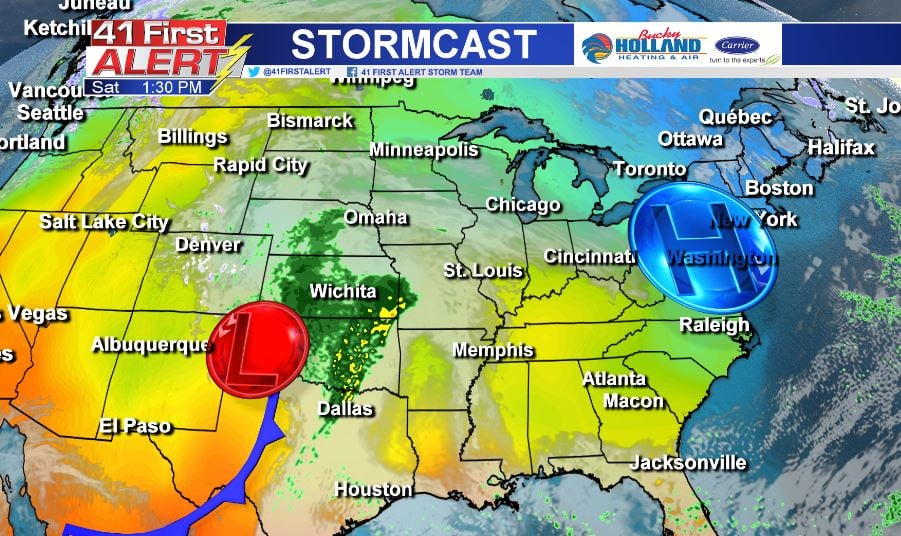 Sunday a large storm system heads for the southeast with heavy rain expected. At the moment not expecting much of a thunderstorm threat, because the warm, unstable air will be staying to our south.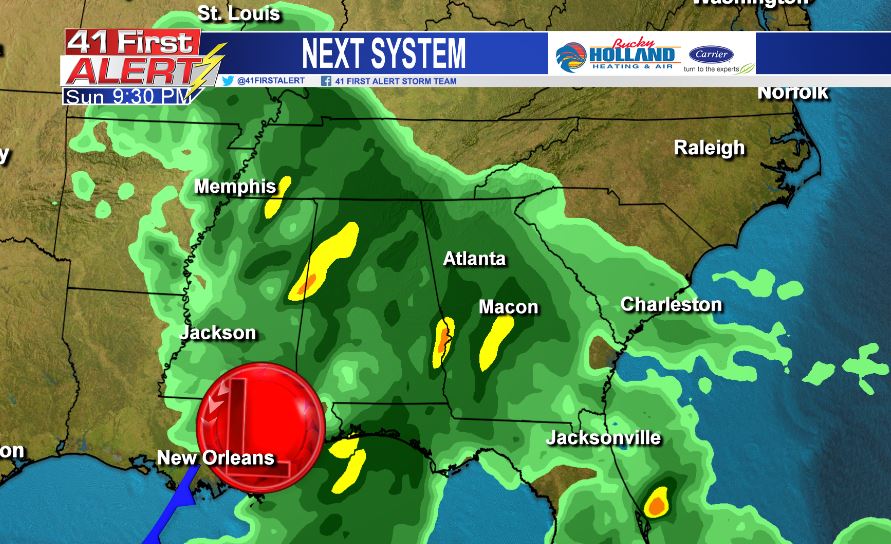 Through the start of the week heavy rain continues and some areas could pick up over 3″ of rain! This is not the worst news, because we are still in a drought, but it could cause some flash flooding and rivers rising, so it is something to keep an eye on through the week.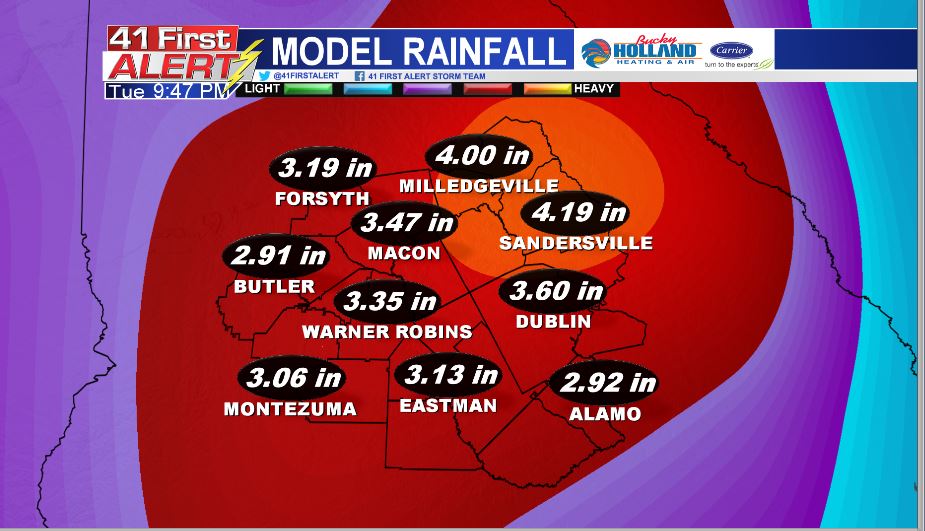 Enjoy the end of a dry week, because after Saturday we are done with that for a while.
Chief Meteorologist Cecilia Reeves