First case of monkeypox reported in Middle Georgia
The North Central Health District confirms the first reported case of monkeypox in Middle Georgia.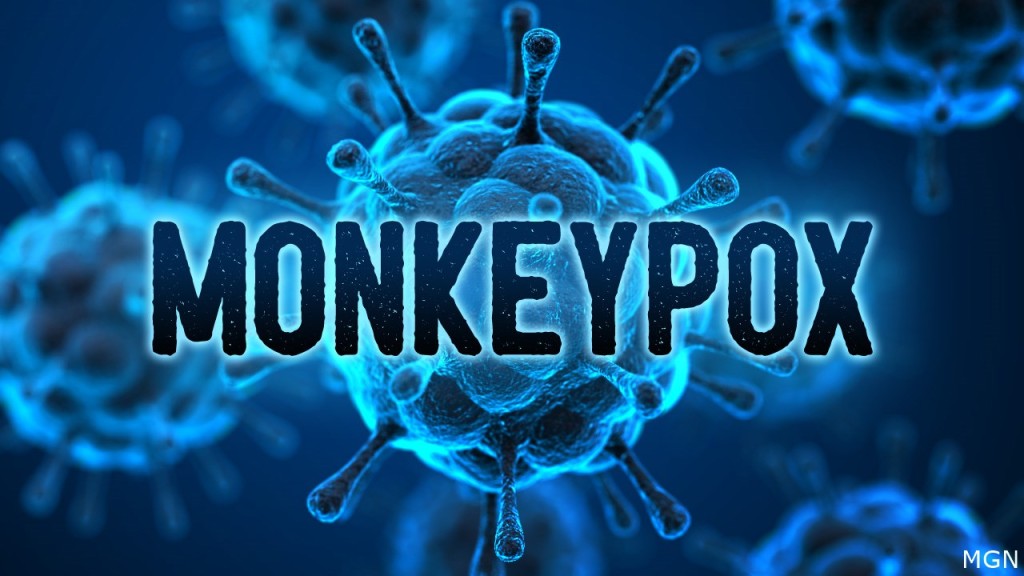 MACON, Georgia (41NBC/WMGT) — Monkeypox cases are increasing, and there's now a reported case in Middle Georgia.
North Central Health District Public Information Officer, Michael Hokanson, confirmed the case but couldn't share what county the case is in.
"It is a notifiable disease to Public Health," he said. "So an individual would be screened for testing if they meet the case definition. They would undergo testing, a sample would be collected and sent off to a lab. If the lab says yes, then we do have a confirmed case."
Dr. Jennifer Hoffman, Infectious Disease Physician for Piedmont Macon, describes the signs and symptoms of monkeypox.
"People will have fever, headache, malaise, maybe some swollen lymph nodes particularly in their neck but could also be in their armpits or groin," she said. "So usually you get a few days of prodrome and then you get this evolving rash."
According to Dr. Hoffman, the evolving rash can take two to four weeks to form, and the most common spread of the virus is through skin-to-skin contact with an infected person. She says the majority of cases have been found in men who have sex with other men, but anyone can get infected.
"On the one hand, it's good to have an elevated index of suspicion," she said. "On the other hand, we don't want anyone to think this is only, you know, the way people used to say about HIV, a 'gay disease.' That's not the case at all. Anyone can catch it that has appropriate skin-to-skin contact with an infected person."
Chief Clinical Officer for Atrium Health Navicent, Dr. Sandy Duke, says the hospital offers monkeypox testing in all of its emergency centers. He says they want to be vigilant about the possibility of the spread of monkeypox, but it's still rare at the moment. If you believe you have monkeypox, call your primary care physician immediately.
"When there is appropriate concern, we can provide the testing necessary and then can get upstream of the problem," he said. " We can quarantine those individuals who look to be at greatest risk and avoid the spreading within the community."
Right now, the North Central Health District is only offering monkeypox vaccines to people who come in contact with a person who has tested positive for the virus.
For more information on monkeypox, you can visit the Georgia Department of Public Health website.