Family of eight escapes morning house fire in Monroe County
Crews responded to a house fire on Benton Road around 7:30 Wednesday morning.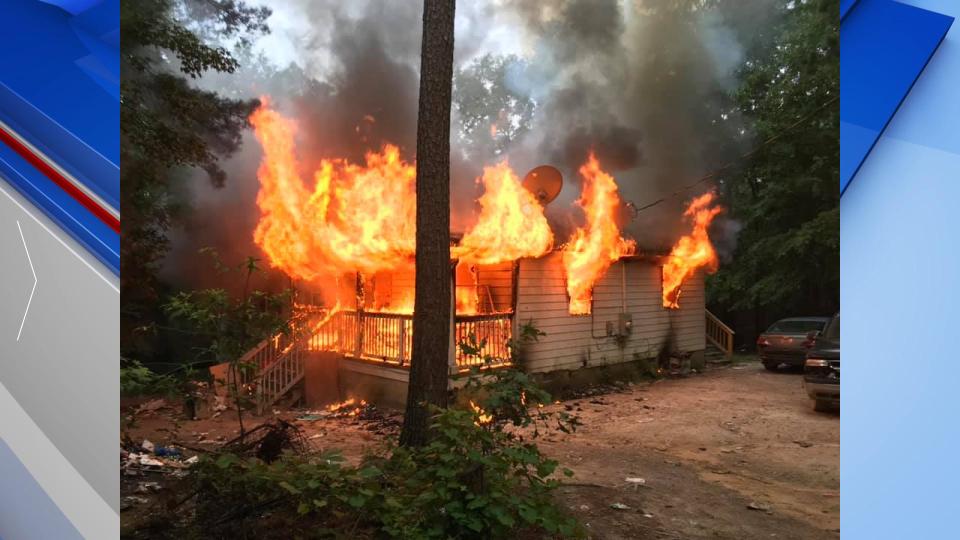 FORSYTH, Georgia (41NBC/WMGT) – All eight members of a Monroe County family safely escaped a morning house fire. Monroe County Emergency Services responded to the house fire on Benton Road around 7:30 Wednesday morning.
According to the MCES Facebook page, crews arrived on scene to find visible flames coming from the right side of the home. Monroe County reports that Willie and Tena Hudson were inside the home with their six children at the time of the fire. The kids' ages range from three to 22 years old. The entire family made it out of the home with no inquires.
Tena Hudson told emergency crews she believes the fire started from her refrigerator. And she says her smoke alarm alerted her to the flames. This allowed the family to escape from a bedroom window.
According to Monroe County Emergency Services, 17 firefighters helped with putting out the blaze. One Monroe County firefighter was transported to Monroe County hospital due to heat exhaustion and extreme dehydration.
The regional chapter of the American Red Cross is assisting the Hudson family.