Fall is coming…Friday!
Good Thursday Evening!
Tonight we sent off summer with a few storms, a few of them on the strong to severe side. Storms will return on the first day of Fall, but it looks like most of these will be below severe criteria. Expect temperatures to once again make it into the upper 80's and low 90's during the afternoon.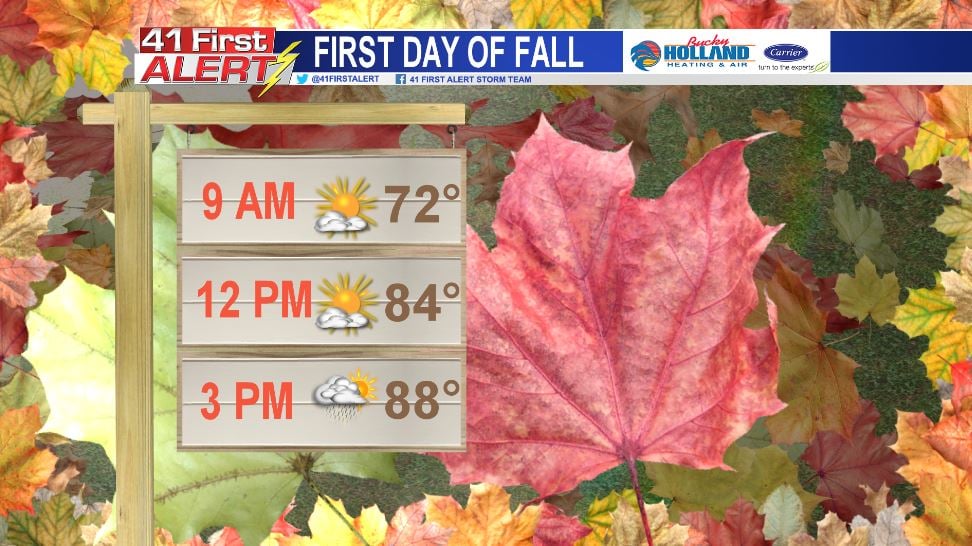 The official start to fall will be at 4:02 PM when the sun is directly aligned with the equator. This is when the Northern Hemisphere of the Earth will be tilted away from the sun which will lead to cooler temperatures and shorter days up until December 21st.
Even though it won't quite be feeling like fall across Central Georgia, the guys and I will be at the Endzone game of the week previewing the games and giving you the latest weather from our game of the week right here in Macon! Feel free to come say hey and give us your predictions for the game!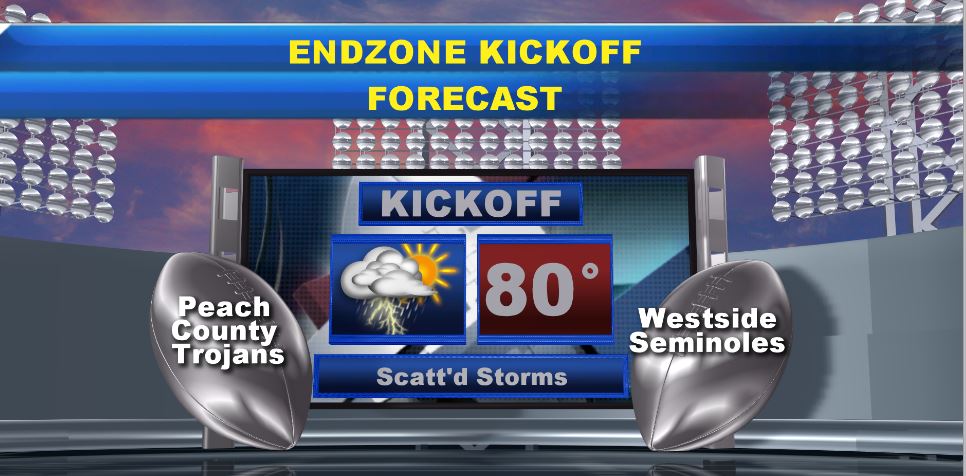 Have a great end of the week!
Chief Meteorologist Cecilia Reeves