Expect a few showers and widespread heat this week
Good Evening!
The heat is on this week in Middle Georgia! After seeing a few pop up showers this afternoon, expect the trend for isolated afternoon pop ups to continue through the middle of the week. So remember to pack the umbrella as you head out, just in case.
Tomorrow will pretty much be a repeat of today with highs climbing into the mid 80's. Once again a few showers will be possible by the afternoon hours.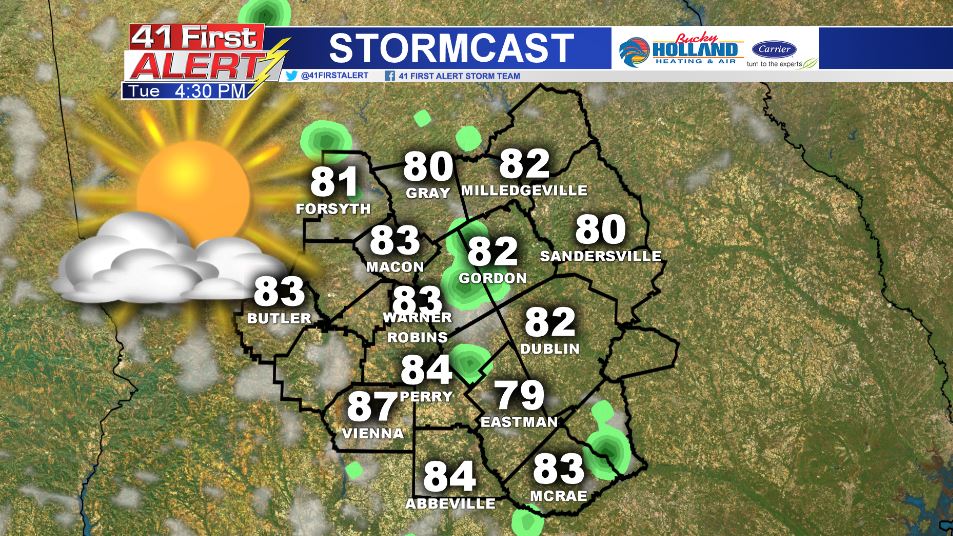 The real warm up begins on Wednesday into Thursday as a ridge of high pressure shifts over the area, ushering in very warm conditions through the end of the week. The ridge will also help to keep us dry through the early weekend.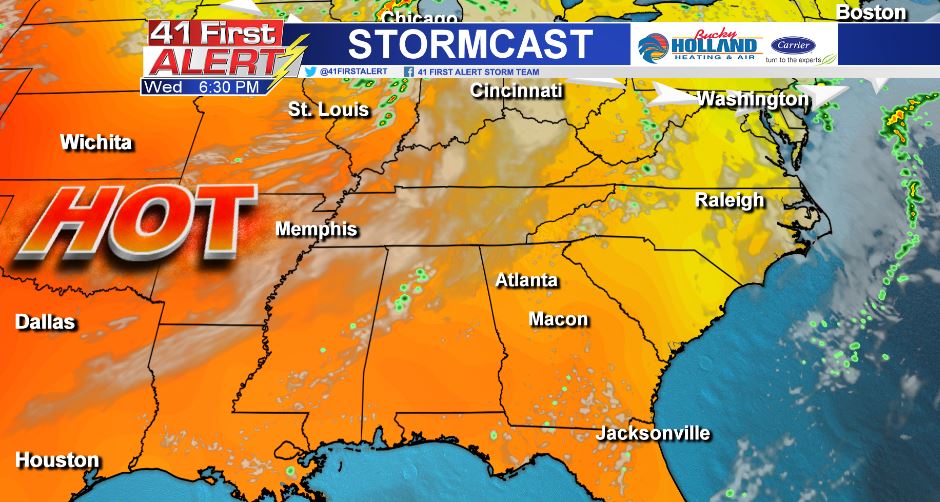 Always keeping an eye on the weekend, the sun hangs around, but temperatures are heating up ahead of our next chance for showers and storms returning Sunday.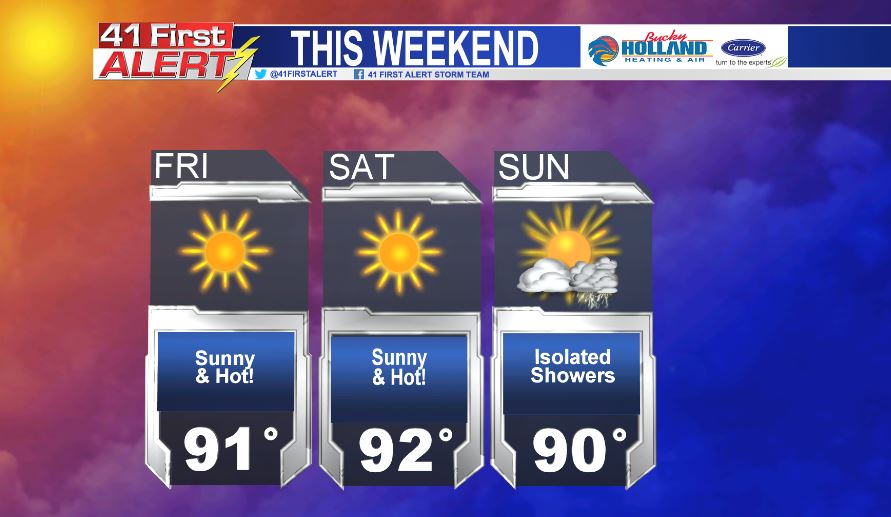 Enjoy the sun and warmth and remember to be ready for a pop up shower this week!
Chief Meteorologist Cecilia Reeves