Drying out Wednesday, but not for long
Good Evening!
Hope you enjoyed a drier day across Middle Georgia. Low pressure is moving up the east coast tonight and more sunshine is on the way for Wednesday.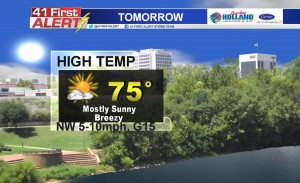 We finally dry out on Wednesday and warm back up into the mid 70's. It could be a little breezy with wind gusts around 15 mph. Otherwise grab the sunglasses and enjoy the nice day before the next round of rain moves in!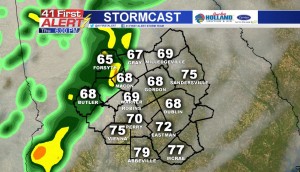 That next round of rain is forecast to move in by Thursday afternoon/evening, with some heavy rain possible. We could see a few storms embedded, but severe weather is not expected at this time. Then, we get a picture perfect weekend!
Have a great night!
Chief Meteorologist Cecilia Reeves