Dry and warm leading up to Halloween, rain arrives afterwards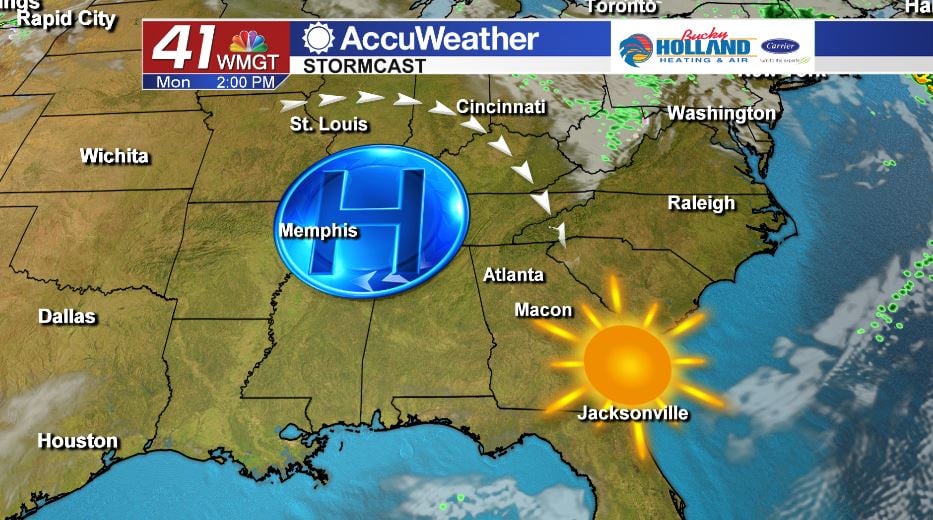 MACON, Georgia. (41NBC/WMGT) – The last week of October will start off nicely with lots of sunshine and dry conditions thanks to a high pressure system building up over the mid-west and southeast.
This system will cause air to sink and compress, resulting in less cloud cover and warmer temperatures.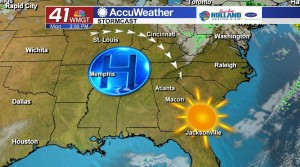 The dry weather lasts through Halloween (the warmest day of the week).
A cold front will move east bringing showers and storms Thursday into Friday morning. This front will not only bring rain but also a more seasonable cool down.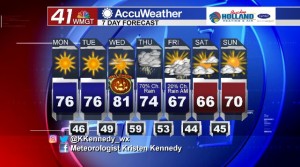 Connect with Meteorologist Kristen Kennedy on Facebook and Twitter for weather updates throughout the day. You can also watch her forecasts Monday through Friday on 41NBC News at Daybreak (5-7 a.m.) and 41Today (11 a.m.).